MONEY HEIST SEASON 5: A STORY NARRATING THE BATTLE OF SURVIVAL WITH A PUMPING HEART & TEARS FOR THE LOVED ONES.
La Casa De Papel / Money Heist season 5, one of the famous Netflix series season 5, released on September 3, 2021, ended with a cliffhanger leaving the audience with tears in their eyes. After famous characters Berlin's and Nairobi's death, we saw another yet daring one's death, i.e., Tokyo. She got nothing to lose, and she lived for her gang…
If you haven't watched this season, we would like to warn you about the spoilers coming ahead, so read at your own risk. Now we will take you a little deeper into what happened when the episode started and how the season came to an end.
The episode begins with Sierra having the upper hand. She engages in a risky game of using the Professor as a voice to command his workers or simply dangling him from a chain over sewage water. Meanwhile, in the bank, an enraged Arturo (Enrique Arce) plots a violent coup against Denver (Jaime Lorente) and Stockholm (Esther Acebo). Stockholm shot him as a response. She had anxiety attacks after having hallucinations about seeing Arturo's ghost. She was in such pain that she had to have a morphine shot.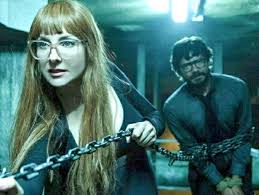 The war begins when sagasta with his team detonates the bomb on the terrace and lands inside the building, and they face the gang with grenades and tear gas bombs. In contrast, Helsinki is on the verge of losing his one leg because of a blast done by sagasta. Now the gang is disjointed. Palermo, Lisbon, Bogota, and Rio are on one side of the museum's iron wall, trying to breach it. While Tokyo, Denver, and Manila are on the other. Meanwhile, Tokyo is fighting with sagasta.
Tokyo, on the Professor's instructions, enrages Gandia to cause a rift. She even catches a grenade and throws it back at the attackers, earning plaudits from the audience. Tokyo'makes an intelligent move when she shoots the army guys attempting to bore through the wall to gain access to the pantry. In short, Tokyo was defending her fort on her own, with Denver and Manila primarily providing cover. It didn't last long until we sensed that one of three, Tokyo, Denver, and Manila, would get shot by a barrage of bullets from all the sides, including the snipers stationed outside the bank. At this point, Tokyo was shot five times, and their audience held their breath tightly.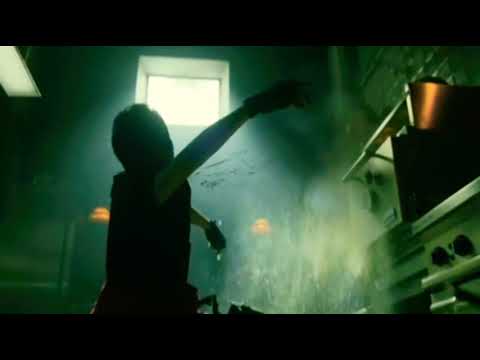 When everyone thinks that there was no escape and the trio is in a rat trap, Stockholm regains consciousness, telling Denver that they can escape out of the pantry. Tokyo is gravely hurt and unable to slide through the rope at this point. She tells Denver and Manila to flee and place pillows and mattresses at the shaft's bottom before she jumps.
There was an inner voice; all of them and the spectators knew that Tokyo could not make it. Denver insists that he will not leave her alone, but still, she refuses to go with him. Denver says heart wrenching words that "He has lost his father during the heist; he cannot lose his sister. But he has to abide by Tokyo's request and leaves with Manila.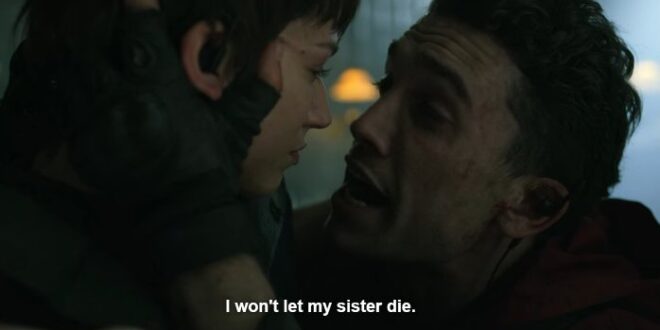 Rio is unable to reach Tokyo since he is drilling from below. He only manages to see her face through the hole as his lady love forces him to pledge that he will live a king-sized life, even if he is not with her. As she collapses, more army bullets strike her. But just as Gandia is about to fire the final shot, he notices she's removed the keys to all of the explosives she's carrying. Tokyo winks at Gandia before he can go, and her gang members across the river hear the explosion and applaud Tokyo's sacrifice. With her, she took out Gandia and a few more of Sagasta's men.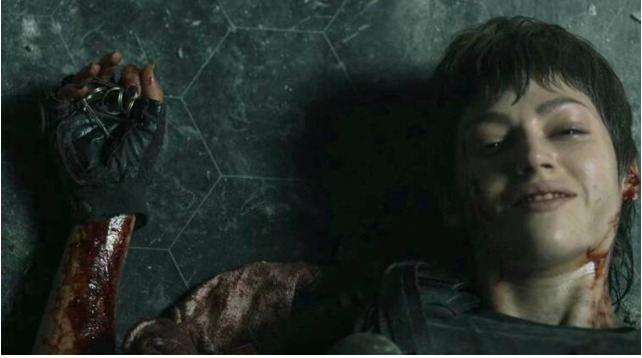 Here we reach the last episode of season 5 with a shock, numb and sweaty hands, and tears in our eyes. No one of us was expecting that Tokyo would die as she was narrating the whole story. Maybe in volume 2, we will have another twist?. This season will make you keep your heart in your throat, and you will be glued to your screen. You will feel exceedingly uneasy while you wait for the second volume, which will bring the series to a close on December 5.