The Pakistan Civil Aviation Authority (PCAA) is embarking on a nationwide installation of Electronic gates (E-gates) to revolutionize air travel convenience by eliminating long boarding pass lines. Passengers will leverage their bio metric chip data in passports, enjoying a seamless experience through passport and ticket scans.
Currently, the first phase of this initiative is operational at three major international airports: Islamabad Airport, Allama Iqbal Airport Lahore, and Jinnah International Airport Karachi. The Aviation Secretary and the Director-General of the Civil Aviation Authority (DGCAA) will actively maintain vigilant oversight to ensure the project's success. They are actively exploring essential collaborations with key stakeholders such as the National Database and Registration Authority (NADRA) and the Federal Investigation Agency (FIA).
This strategic move follows the government's recent decision to outsource Islamabad International Airport for a 15-year term, with plans to replicate this model for airports in Lahore and Karachi.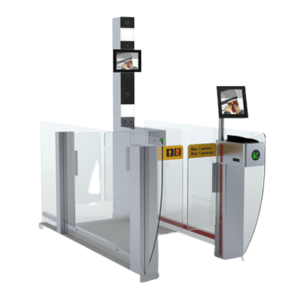 The introduction of E-gates at Pakistani airports signifies a monumental leap toward enhancing the travel experience for passengers. Boarding passes obtained through biometric passports promise to relegate long wait times to history's annals. Pakistan underscores its commitment to modernize its aviation infrastructure with the aim of achieving efficient and exceptionally smooth air travel.
In conclusion, the nationwide implementation of E-gates is poised to reshape how travelers experience air travel in Pakistan. As this initiative matures and expands, passengers can anticipate a future where the hassles of waiting in line for boarding passes are but a distant memory, and air travel becomes synonymous with efficiency and convenience.