The people are already fed up with the typical Pakistani dramas stories. Except for a very few dramas every year, all others always have the same sort of stories & people are wretched with all this.
These days, a Turkish drama "Ertugrul" is being aired on TV. The people are loving it & have started to compare it with our Pakistani dramas. After this, they are also expecting better serials with unique & inspiring stories from the Pakistani TV industry. It is not that these kinds of dramas are not being aired but are very rare. The majority of Pakistani dramas have the same kind of old stories, which seriously disappoint the audience.
Drama Serial 'Jalan' on ARY Digital
Recently, a few teasers of a new upcoming drama serial Jalan is rolled out by ARY Digital. Aabis Raza is the director of this drama serial and the writer of this story is Sidra Sehar. The drama serial is produced by Fahad Mustafa and Dr. Ali. The production house of the drama is Big Bang Entertainment Productions.
The lead roles of this drama serial are being played by Minal khan, Areeba Habib & Emmad Irfani. Minal Khan is playing a negative role in this serial. This is the very first time she has chosen to do so.
Story of 'Jalan' is highly against our values
The whole plot of the drama serial seems to revolve around the story of two sisters & their married lives. Areeba is living her married life and seems happy with her husband. On the other hand, Minal is engaged to someone who loves her unconditionally. Despite it, she falls in love with her sister's husband.
The role of Minal is somehow negative as she is trying to have her sister's husband, who is living happily. Minal crosses all her limits to get her love (the husband of her sister). The things seem quite complicated during the whole drama due to Minal's feelings.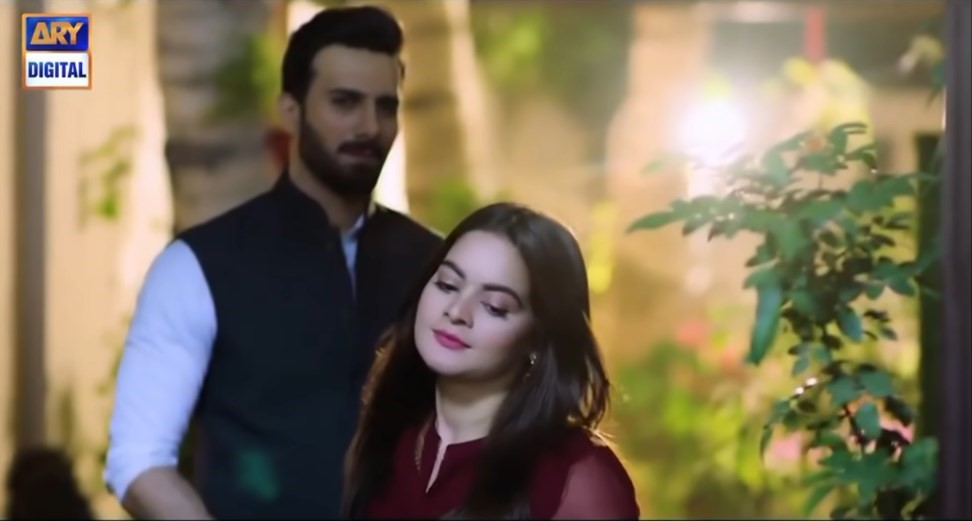 As the name of the drama suggests, 'Jalan' is all about jealousy, betrayal & greed. Showing these kinds of things is ok in drama as the jealousy & greed are natural things and does exist in people. But, according to my point of view, showing these things amongst the two sisters is wrong. Like many others, I am quite disappointed at the serial's story.
I believe that Pakistani serials must have real-life stories that inspire others & somehow give a positive message to the youngsters. Showing these types of things can badly impact the minds of young people as it forces their minds to think in that direction too.
Personally, I think that these kinds of things don't exist in our society & the better option is not to show such content on screens as it can impact people's minds badly. Showing a sister running the married life of others & falling in love with her brother in law is highly against our cultural & moral values. Showing such dramas literally can ruin not only lots of lives but the whole society.
Public Criticism Over ARY Digital's Drama Serial 'Jalan'
When I first saw the trailer, I thought of these things which I mentioned above but apart from my personal opinion, lots of other people are not happy with the drama serial's content. The majority of people are angry about what the content is trying to portray. Nevertheless, for ARY Digital and the makers of this Pakistani serial, no publicity is bad publicity.
Such criticism will only drive the viewer ratings. We live in a world where ratings matter more. The people's anger and criticism is only increasing the seriel's viewership. Neverthless, one must not destroy the sanctity of relations by showing such tasteless content. It can ruin lives & badly impact our society while a few others say that we are running short of good, unique & positive drama scripts.
Well, every person has a different point of view for everything. If you have seen the teasers, you can also share your view over such content with us by commenting below.