Beauty lies in the eyes of the beholder but sometimes this beauty hides under the layer of skin oil, especially in summers. Oily skin girls know how annoying it is to put on any cream or makeup product on oily skin. Dermatologists, beauty influencers, and even your favorite celebrities suggest that sunscreen for oily skin is undeniably essential.
Whether you spend time indoors or outdoors, sunscreen is like oxygen for your skin. You must apply sunscreen every single day even during the gloomy winters or summers. A good SPF sunscreen is essential for maintaining skin health on a daily basis and in the long run. 
The big beauty and fashion world now has a little something for everyone including the best sunscreen for oily skin. So, let's dive in:
Best Sunscreen For Oily Skin
While buying sunscreen the primary concern for those with oily skin is to find the right one. A formula that won't clog your skin pores and make your skin look shine-free. It is actually quite simple — you just have to be careful of the formulas and ingredients your selected sunscreen is made of.
The two most important things to remember when looking for the best form of sun protection for you are:
 Ingredients
The most important thing to buy any sunscreen is its ingredients. Read carefully the ingredients and choose wisely.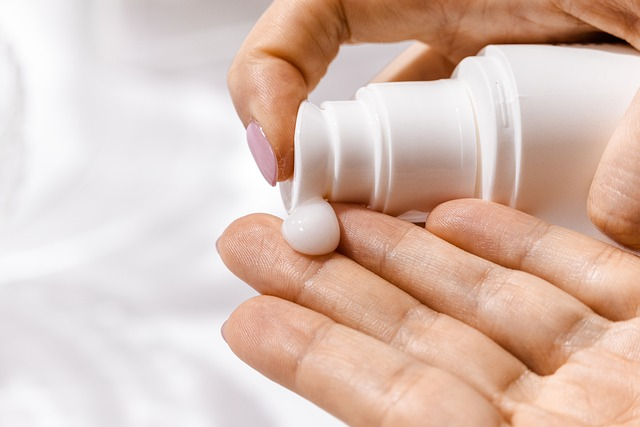 sunscreen for oily skin should be oil-free and noncomedogenic, which means that you should not use heavy formulas that could block your skin pores and lead to breaks. According to the dermatologist at MDCS Dermatology Marisa Garshick, MD, you should go for sunscreens that do not create irritation and are helpful for acne and pimples common on oily skin such as niacin amide.
Mineral formulas are more lightweight than chemical formulas, which will help in avoiding blocked skin pores and greasy skin.
Opt for a Powder Sunscreen
 Powder sunscreen is a great option for those with oily skin to help reduce the appearance of oil on the skin. Powders are easy to apply over makeup for added sun protection and give shine free look.
Some sunscreen formulas can be greasy and add unnecessary shine to your already oil-prone complexion. To fix this matt sunscreens are very effective as they help to reduce excess shine and oil from the skin.
Use sunscreen for oily skin which contains hyaluronic acid for added hydration and lactic acid to gently exfoliate your skin.
SPF
 SPF stands for Sun Protection Factor. It means the amount of time the sunscreen will protect your skin from UV rays. The higher the SPF, the longer the protection will last. A sunscreen with 50 SPF blocks 98% of UV rays and 100 SPF blocks 99% of UV rays from reaching your skin.
The American Academy of Dermatology recommends that everyone regardless of age and gender should use SPF of 30 or above. So choose the sunblock with higher SPF for better results.
Broad Sunscreen Spectrum
The broad spectrum means that the sunscreen can protect your skin from both types of harmful UV rays…the UVA and UVB  rays. Sunblock should have ingredients like zinc oxide,octinoxate, octisalate, and titanium dioxide. combination of these ingredients can protect your skin from the UV rays of the sun. Always purchase sunscreen with a broad spectrum SPF of 30 or above.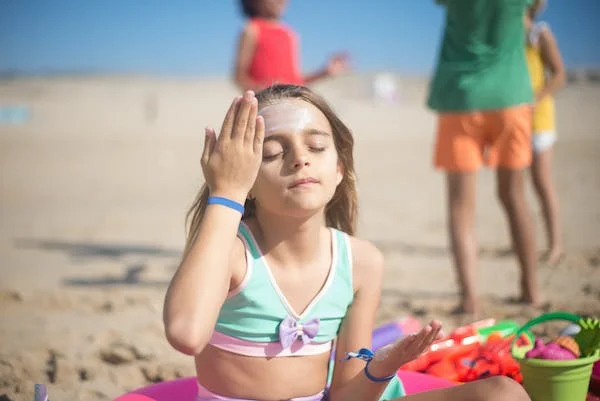 Pros and cons of using sunscreen on oily skin
Pros
Sunscreen helps to reduce the signs of aging. So no need to worry about wrinkles and fine lines. Apply the best sunblock on your skin and bloom like a flower.
Sunscreen is remarkably beneficial to reduce Sunspots on the skin.UV rays are supposed to be the worst for sensitive skin and are the reason for sunspots.
In extreme summers you may get sunburn if exposed to sunlight. A good sunblock   Protects the Skin from Sunburn and gives a soothing and fresh feel.
UV rays are the main cause of skin cancer.to avoid this risk always use sunscreen. As it builds a protective layer on your skin, thus minimizing the risk of penetration of UV rays in your skin so  Risk of Skin Cancer is reduced.
Cons
Some sunscreens are quite sticky and cause acne and pimples on oily skin, so it is suggested to check sunblock before purchasing. Matt sunblocks are the best for oily skin.
If you have sensitive skin then you may experience burning, and itching of the skin after using sunscreens. Because sunscreens have a good amount of SPF that may react on sensitive skin.
In extreme summers sunblock may cause redness or swelling on the skin if you are exposed to sunlight for a longer time span.
Sunscreens may cause  Pain and pus in hairy areas. Facial hairs are a common issue these days. Sometimes sunblocks clog the pores, thus resulting in infection in hair follicles.
Stickiness is the main issue of sunscreens. Especially in summer sunblocks mix with skin oil and leave a very greasy look.
Some sunblocks may darken up your complexion due to their stickiness. Always choose a sunblock of a good brand to avoid such issues. Almost every recognized brand has launched non-sticky sunscreens.
Patch Test Before Buying Any Sunscreen
A patch test is used to check if a product may cause irritation or allergy. If you have sensitive skin, you must do a patch test before buying sunscreen for oily skin so that you can spot any potential allergies.
HOW DO YOU PERFORM A PATCH TEST?
1. Deep cleanse your skin with a good cleanser.
2. Squeeze out a small amount of sunscreen into your hand and apply it onto hidden areas of skin — such as the side of your neck or underside of your arm. 
3. Wait and see if any odd reactions occur for a few hours and a maximum of two days.
4. If you find no irritation then this product is suitable for your skin. But if skin reddens or has itching then you might choose some other product.
Best sunscreen for oily skin: medically approved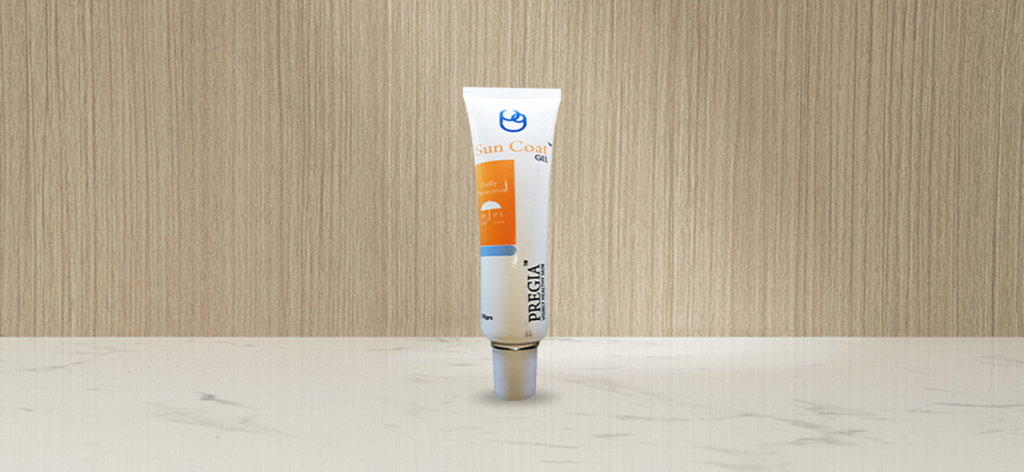 Suncoat Gel Daily Protection with SPF PA-100
You will surely be amazed how this product will brighten up your day. It effectively reduces breakouts and marks.
Sun coat Gel Daily Protection is a gel-based sunscreen in Pakistan that is best for oily skin and is clinically tested. It's a true skin savior, defending against harmful UV rays with its special ingredients, including antioxidants and vitamin E.
 It's not just a sun protection but this amazing product also works on pigmentation and wrinkles, keeping your skin youthful and fresh.
 It might feel sticky at first but with blending, it's the best face screen for oily skin.  Sun coat Gel Daily Protection is your best choice for an oil-free sunscreen that provides the definitive sun protection you need. You can easily find this wonderful product at your local pharmacy, making it one of the best sunscreens for oily skin.
What surcoat sunscreen will do for your skin
Good for breakouts and blemish-prone skin
SPF 100 is very good for keeping skin safe from the UV rays of the sun
Contains  antioxidant and vitamin E multi-layer protection
Improves skin smoothness
No burning or irritation
Reduces  pigmentation
What we Don't Like in Suncoat sunscreen
Quantity is less
Slightly sticky at start
Price in Pakistan: PKR 1,290
Texture: Gel | Key Ingredients: Vitamin E and antioxidants | Quantity: 35gm |
Other leading brands of sunscreen for oily skin:
Neutrogena Clear Face Break-Out Free SPF 50
Avene Sun Cleanance Sunscreen SPF 50
BnB Derma Lunar SPF 50
Solaris SC PA++ SPF 40 Sunscreen Gel
Safrin Mattified Shield Sebum Control Sunscreen
Tuffy Organics Sun is forgettable
Beauty begins the moment you decide to be yourself. Take time to make your skin happy. Choose the best sunscreen for your oily skin this summer. Make your coffee strong and SPF stronger. Bid farewell to clogged pores and blemished skin. Let your skin breathe because your skin is 90% of your selfie. Take good care of yourself. Keep smiling
FAQs
Do all sunscreens have the same SPF?
No sunscreens are available with different SPFs, starting from 20 to 100.
Does sunscreen darken the complexion?
It's just a myth, rather sunscreen protects your skin from the UV rays of the sun.
How does sunscreen protect from UV rays?
Sunscreen builds a protective layer on your skin which protects your skin from UV rays.