There's just so much content pouring in on social media and other online platforms that it can be difficult for people to keep track of all of it. For example, if there's this news that you find interesting on Facebook and for some reason, you lose track of it, you can never find it back if you don't save it or remember the Facebook handle that posted that news.
Other than this there are hundreds of real-time links and news shared on Twitter, Instagram and even the front page of Reddit keeps updating new content every other minute. The point is that for someone who wants to stay up-to-date and wants to go through all the important or interesting content, it can be difficult to keep track which is why today we are here with a solution.
The solution you can opt for to keep track of the must-read articles/content is to use a browser extension for this purpose. Don't worry because there are plenty of options you'll have in this regard. From Chrome extensions to Opera extensions, today we will discuss them all.
Best Browser Extensions To Save Your Articles
Among the first browser extensions that we have for you is Save To Pocket. It's one of the best and the most famous Chrome bookmarking extensions till date, and it comes with a variety of useful features too. It started as a Firefox extension, and how people can use it to save the articles on their Chrome browser, their iPhones and even their Android phones.
All you need to do is to press the "Pocket" icone to save your article, or if you want a shortcut, you have to use "CTRL+SHIFT+S". All of your saved content will go to a "My List" section, and you can go and change the template and background of that section too, just as you want to. It's a great extension that you must use!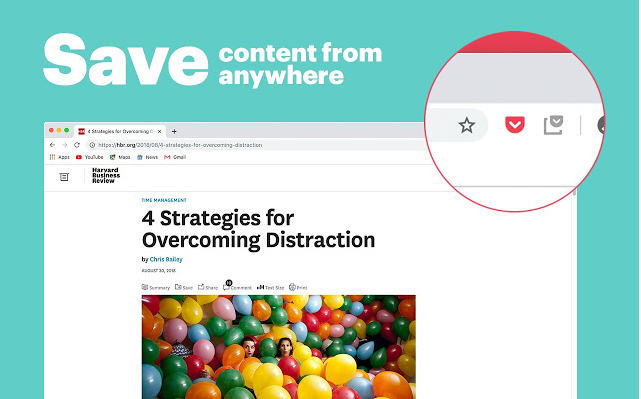 2-Google Keep
It's a great extension to use, not only for bookmarking your favorite articles but to keep your data organized too. This extension will help you in taking notes and even adding notes to the pages and the content that you like. Voice memos are also allowed with Google Keep. With the help of this extension, you can set up location-based reminders too. In simpler words, this one is so far the best extension by Google that's quite rich in features and options.
3-Qlearly Premium
Qlearly Premium is an internet explorer extension and a Chrome extension too that will help you in bookmarking your desired content/articles, and you can even manage your bookmarks with it. This application works with almost all the popular web browsers, and it will give you a seamless user experience like no other extension can.
With the help of boards and columns, you can save your favorite links, sites and of course, articles. Furthermore, this extension comes with a built-in search feature that allows users to find their favorite content even if they bookmarked it years ago. On top of everything, you can even share your saved content with other team-member as this extension allows great collaboration too.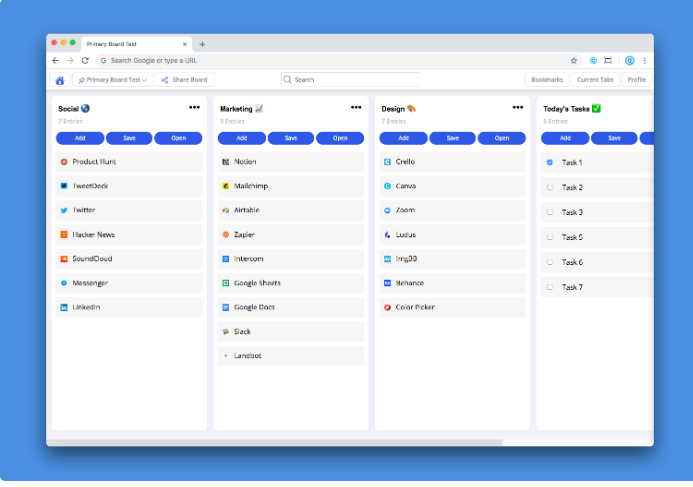 4-Instapaper
Lastly we have the Instapaper extension for you which is a tried and tested one, and the results were quite amazing. It's more of a Pocket's twin and is more focused on the text that you save. The best feature of this extension is that it lets you know about the exact time it will take you to read an article.
You can even opt for the speed-reading feature in it that will help you read your content real quick without any hassle. You also get to enjoy several different reading styles on it just as per your visibility. Create multiple folders on Instapaper and then enjoy your saved articles and links whenever you have the time to read them.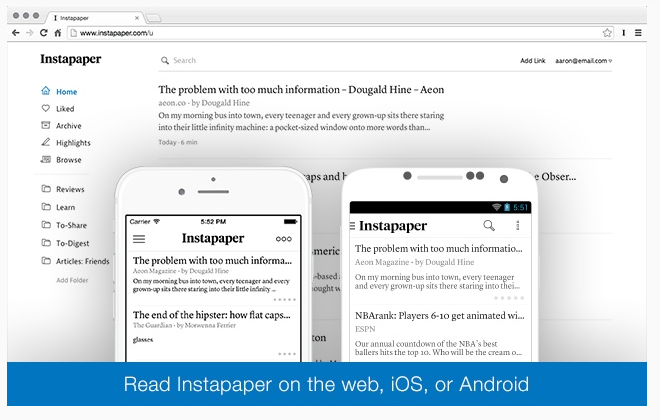 Wrapping Up
These are some of the best browser extensions you can use to keep track of all the must-read articles or content that you find informative and interesting. Use any one of the above-mentioned extensions, and we assure you that you will enjoy a seamless experience on all of them without any trouble!