The ultimate superstar of the Pakistani entertainment industry, Mahira Khan, the ravishing diva needs no introduction. She is the top rates star in the context of popularity, and she can pull off the movie with high initials of the box office.
Nowadays, Mahira is busy in promoting her new movie Superstar, which is going to release on this Eid-ul-Adha. Alongside the lastest track, "Noori" by Bilal Ashraf is gaining colossal response on different social media platforms. But this is not the end for this megastar as she will appear as a cameo in "Parey Hut Love" by Asim Raza.
Also, Mahira is showing an exciting entry in Pary Hut love with Maya Ali and Shehryar Munawar. This movie will be released soon in Pakistan at Eid-ul-Adha, and its promotions are done in full swing on all platforms. The movie is the 2nd directorial movie by Asim Raza.
The second movies comes after the successful release of Ho Mann Jahaan. His first movie was a hit at the box-office. And its cast includes Sheheryar Munawar, Adeel Hussain, and Mahira Khan in leading roles. The film received critical acclaim.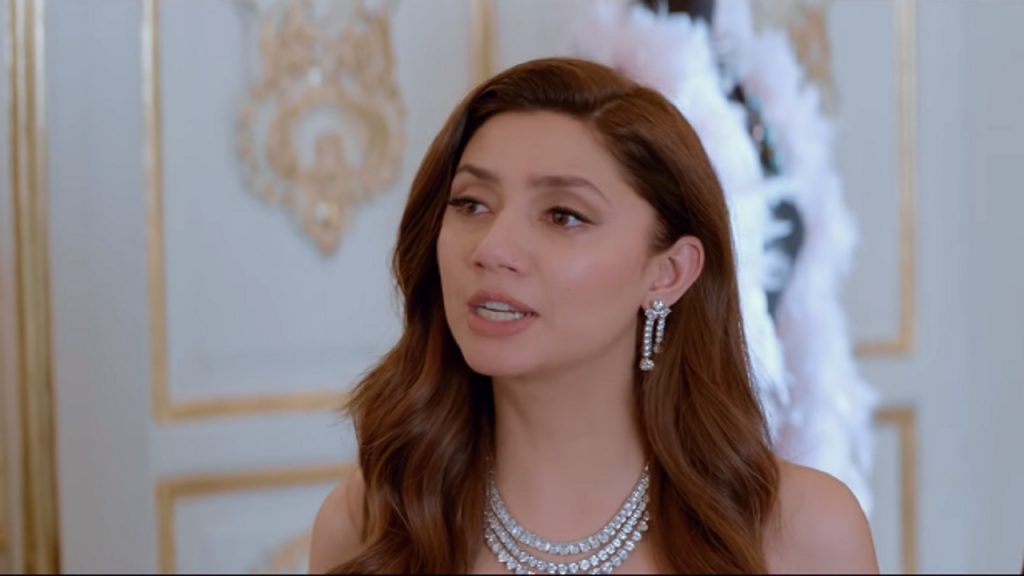 "My role in movie Parey Hut Love is a real twist in the film's story"- Said by Mahira Khan
Mahira's Role in Parey Hut Love is a Cameo
Parey Hut Love is featuring Mahira Khan for a cameo role. Although, her role in this upcoming movie is just a cameo, it brings a twist in the story. She didn't talk much about her character in the movie. But this specific hint is enough to spread excitement among her fans.
According to a close credible source, Mahira Khan's role is not merely an extended cameo. Like Mahira stated before that her character brings a twist in the movie means that she might be the part of some love triangle. It is better to assume that her role will be linked to Sheheryar. This would be really interesting.
Moreover, Mahira Khan is also performing in the dance number of the movie. The song is titled as "Morey Saiyan" which is sung by Zeb Bangash. The song's initial teaser has been released, and she is looking really a stunner and impressive in that Red Pishwas.
In this song, the type of dance she is performing is Kathak, and she is doing it effortlessly and naturally. According to Mahira, she enjoyed working with Asim Raza. She was famous as the leading actor of the first film of Asim, and due to that experience, she is also playing a cameo role in his 2nd movie.
According to some news, Mahira Khan was first offered the lead role with Shehryar in Paray Hut Luv, but due to her schedule conflicts, Mahira was not able to accept that, and Maya Ali replaced her. Maya Ali is also a popular actress of Teefa In Trouble. However, Mahira is still performing a unique role in Paray Hut Luv. Along with Mahira Khan, Meera will also give a cameo appearance in the film.