I am planning to buy a new TV before the launch of the new PlayStation. While searching for TVs, I came across the usual brands – Samsung, Sony, LG and TCL. Most of the TVs in my household over the years were either Samsung or Sony. Nevertheless, I had heard of the other brands. But what in the world is TCL?
It is something that I have never heard before in my life until quite recently. But their ads are all over my Facebook profile. Their prices seem too good to be true. A Samsung TV with similar characteristics is easily $200-400 more expensive than the TCL product. This got me thinking – am I being ripped off? Is this a fake brand?
After doing some digging, here's what I found.
About the Brand
TCL Technology is simply known as TCL and is a partially state-owned Chinese company. While we know it for its TVs, it also makes mobile phones, ACs, refrigerators and even washing machines. Surprisingly, it has the 3rd largest market share when it comes to TVs. Moreover, even Samsung has outsourced the production of some of its LCDs to TCL. The company also launched a 5G phone just recently. Now, back to the TVs.
Also Read :
TCL TVs
There is no doubt that TCL's largest market is China. But now the company is flexing its muscles. It is now present in all major markets and is pursuing an aggressive market strategy in Asia, Africa, Europe, and the Americas. The company is promising 8K TVs very soon, something I look forward to buying along with a new PlayStation. Despite their cost-friendliness and tonnes of features, doubt creeps into my mind.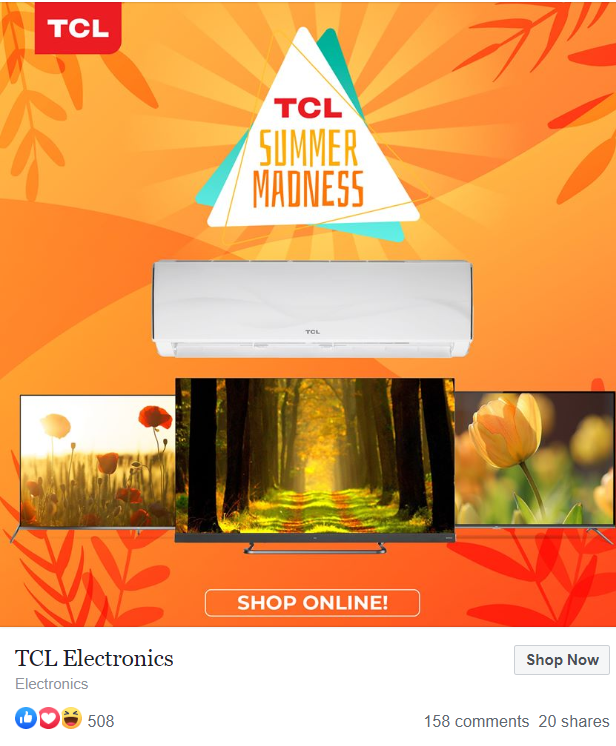 Are TCL TVs Worth Buying? Is TCL A Good Brand?
To be honest I was not sure myself. But I went around the internet and to my friends. People on the internet and my friends are of the opinion that it is certainly a good brand. It is improving its services greatly. One must not consider it as low quality just because it is a Chinese brand. Remember that Huawei and Xiaomi are also Chinese brands.
But they have proven that Chinese companies can be better than even their Western counterparts. So, do not worry about the quality. That's what my friends tell me and the countless reviews I read online. But what about the technical specifications? Surely, it cannot be on par with other brands like Samsung given the huge differences in prices. Also, do they provide similar features like other premium TVs?
First things first.
Is TCL on par with Samsung, Sony, LG?
TCL has the world's 3rd largest market share when it comes to TVs. If there is a quality issue or its lacking in specifications (hardware or software), I don't think it would have gotten to this point. As I said earlier, even Samsung has outsourced some of its manufacturing to TCL. It might not be on par with Samsung, the market leader in TVs, but it is surely getting there. There is no doubt about it.
Comparison
Moreover, here's a comparison of SAMSUNG UA55KU6000K 55 INCH LED 4K TV and TCL L55P1US 55 INCH LED 4K TV. These are older models. But the purpose here is just to make a comparison.
| | | |
| --- | --- | --- |
| | TCL L55P1US 55 INCH LED 4K TV | SAMSUNG UA55KU6000K 55 INCH LED 4K TV |
| Special Features | Apps and Games, Built in Web Browser, Facebook, Skype Compatible | Apps and Games, Built in Web Browser, Facebook |
| Display | 4K, 55 Inches; LED, 3840×2160 | 4K, 55 Inches; LED, 3840×2160 |
| Connectivity | Ethernet, 2 USB Ports, 3 HDMI Ports | Ethernet, 2 USB Ports, 3 HDMI Ports |
| HDR | ✓ | ✓ |
| Bluetooth | No | ✓ |
| Camera | ✓ | No |
| Wi-Fi | ✓ | ✓ |
| Microphone | ✓ | No |
| Power Saving Mode | ✓ | ✓ |
| Sound | Dolby Digital | Dolby Digital |
| Price | $595 (Not available in all regions. Price converted from Indian currency to USD) | $1,919.58 (At the time of release) |
There you have it. While all features are more or less the same, the pricing is a major difference. TCL costs a fortune less than Samsung. It is not surprising. Most Chinese products are quite cheaper than the well-established non-Chinese companies. Huawei and Xiaomi are a case in point. Despite manufacturing mobiles on par with rivals like Samsung and Apple, they have kept their prices low.
There are various reasons for it. But the top reason is that the cost of manufacturing is quite low in China than other countries. Previously, the company made TVs in multiple OSs including the popular Roku, Android, and even Linux. But now, it makes all of its TVs based on Android OS. This makes for standardized products across all the areas in which it operates.
TCL 6 Series & TCL 8 Series
Considering what I have read on the internet and heard from friends & family, am I going to buy a TCL TV? Yes, I am definitely going to buy one. I need to see for myself if the brand is worth the hype. The TCL 6 Series and TCL 8 Series that 'combines stunning 4K HDR and QLED Technology' is quite intriguing. Hence, will surely give it a try. Furthermore, I managed to compile a list of Pros and Cons of buying a TCL TV. It will help you make an informed decision.
Here's a list of top TCL TVs you can buy right now.
Pros & Cons of TCL TV