Wedding season has started in Pakistan and brings colorful and joyous festivities. The sound of the trumpet, beautiful lights, blowing candles, and love in the air make our wedding celebrations a memory for a lifetime. But the most important is the attire you wear at the event because a great dress can make you remember what is beautiful about life. Everyone wants to look pretty and wishes to dress in the most eye-catching and elegant attire. When attending a wedding in Pakistan, it's essential to choose an elegant and appropriate outfit that reflects the country's rich cultural heritage and traditions. To find out some of the best wedding party wear dress designs of 2023, keep reading till the end.
15 Most Elegant Wedding Party Wear Dress Ideas for Women
1. Anarkali Suit
A floor-length Anarkali suit with sophisticated embroidery and rich colors is a classic choice for simple Pakistani wedding dresses. The more you add flare, the more the dress will be beautiful. Delicate sequins work, and crystal work will add to its beauty.
Fabric: The best fabric for the Anarkali suit is chiffon and silk for more flare
Colors: Though color choice depends on your personal choice, trending colors for the Anarkali suit are sage green, lime yellow, blue, mint green, and dull pink.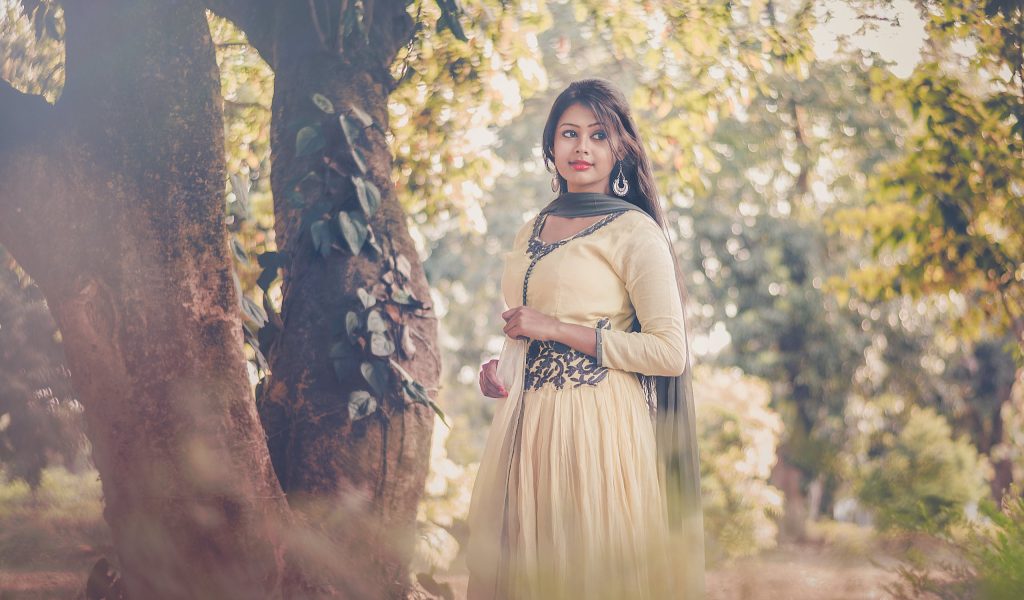 2. Lehenga Choli
The most traditional wedding party wear dress in Pakistan is a beautifully embellished lehenga choli in vibrant colors with traditional work like zari, gotta, and tile work. Women, especially teenage girls, love to wear lehenga choli at wedding events with matching accessories
In 2023, the trending fabric for lehenga choli is raw silk, jamawar, and net. In the winter season, pair up the lehenga with velvet choli to double up the elegance. For flair, wear Cancan under your lehenga and be the event's superstar.
Colors: pastel colors are trending in 2023.
3. Saree
Another traditional but typical wedding party wear dress is the saree. The saree is of Indian origin, but it is significantly appreciated and worn in Pakistani wedding festivals. Opt for a beautifully draped saree with a matching blouse and accessories. Pastel silk sarees are the fashion symbol in 2023. The smooth touch of silk leaves a lasting impression on all.
Experiment with bold color combinations like orange, golden-green, and beige. Chiffon and net sarees are also a popular choice.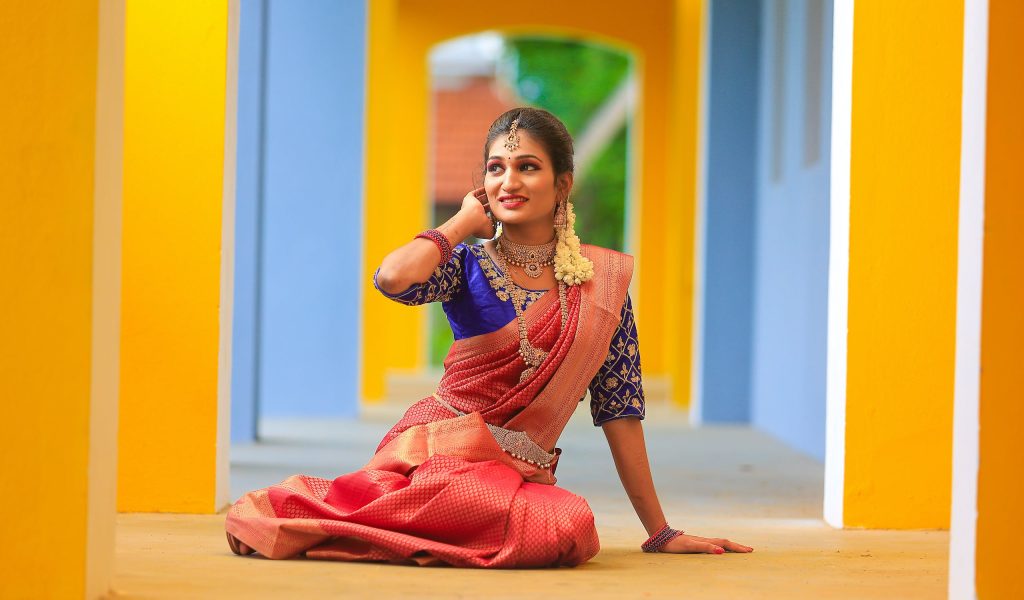 4. Gharara Kurti
Gharara with a short kurti is trending in the 2023 festival season. A gharara is a simple yet elegant wedding party dress. its beautiful flare will enhance your beauty, and you'll be the showstopper of the event. This season, silk, net, faux georgette, and organza are the latest fabrics for Sharara.
Colors: pastel and dark shades are popular, like pastel blue and pink.
5. Sharara
A sharara is slightly different from ghararas with relatively less flare. Pair up a long kurta with shararas. It is the top trend in 2023 wedding festivals due to its simple and classy look. Rich velvet shararas with zari work and brocade shararas with gold thread embroidery will give you a royal look.
The fabric used for Sharara is mostly crepe, jamawar, velvet, brocade, and silk.
Colors: Make combinations of vibrant colors like magenta with olive green. Rani pink, grey with maroon.
6. Pakistani Designer Outfits
Consider wearing a designer outfit from renowned Pakistani designers like Sana Safinaz, Elan, sapphire, or Nomi Ansari for a modern and high-fashion look. Agha Noor is a famous brand of beautiful stitched wedding party wear dresses.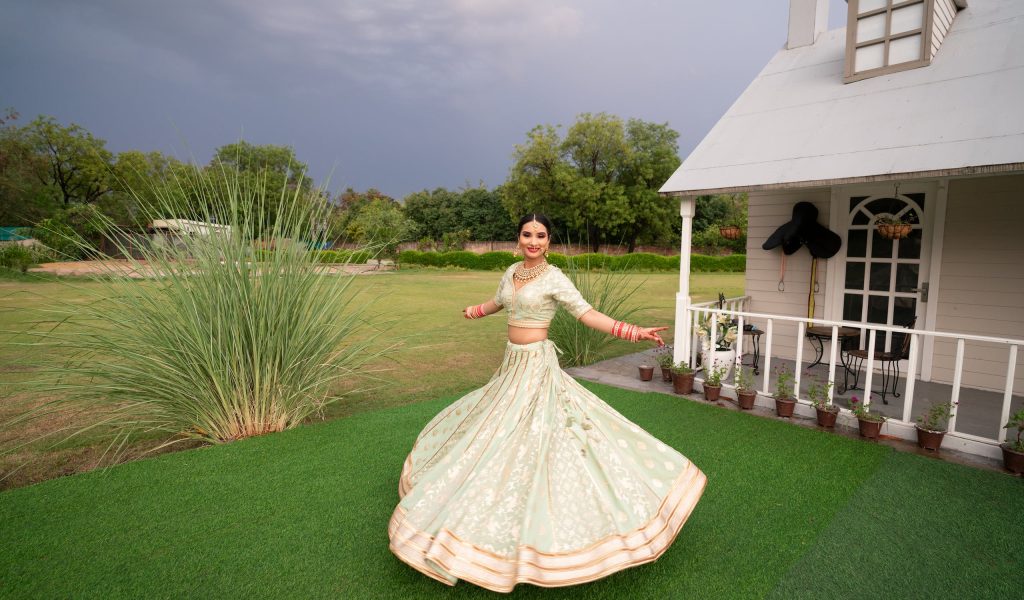 7. Velvet Dresses
Velvet is never out of fashion. In this cold wedding season in Pakistan, wear Velvet dresses with intricate embroidery and embellishments to make everyone look at you. They are perfect for winter weddings in Pakistan. Velvet is available in a variety of colors. Choose any as per your choice. Opt for either zari work or machine embroidery with tilla work. For keeping a simple wedding dress look, you may use beautiful buttons and tassels. Pair up with an organza dupatta and steal the show.
8. A-Line Gown
A floor-length A-line gown with zari work embroidery and a modest silhouette is a versatile choice for different wedding events and gives you a royal touch. A-line gowns are simple but trendy party dresses for weddings or other events. Pair up with long heels to enhance your look. Pastel pink, turquoise, and mint green are trends this wedding season.
9. Pastel Colors Shalwar Kameez
Explore pastel-coloured outfits in soft hues like blush, mint, or lavender for a refreshing and stylish look and mesmerize others with your elegance.
10. Cape Dresses
If you want a modern and classy look at a wedding, choose a Cape-style dress and add a fascinating touch to your wedding attire while offering an elegant and modest look. Cape dresses are mostly in dark and vibrant colors.
11. Floral Prints
Floral-printed dresses are widely available in cloth markets in Pakistan. These dresses are the best choice for wedding party dresses. Use delicate embroidery to make it a trendy choice for daytime events like mehndi or dholki ceremonies.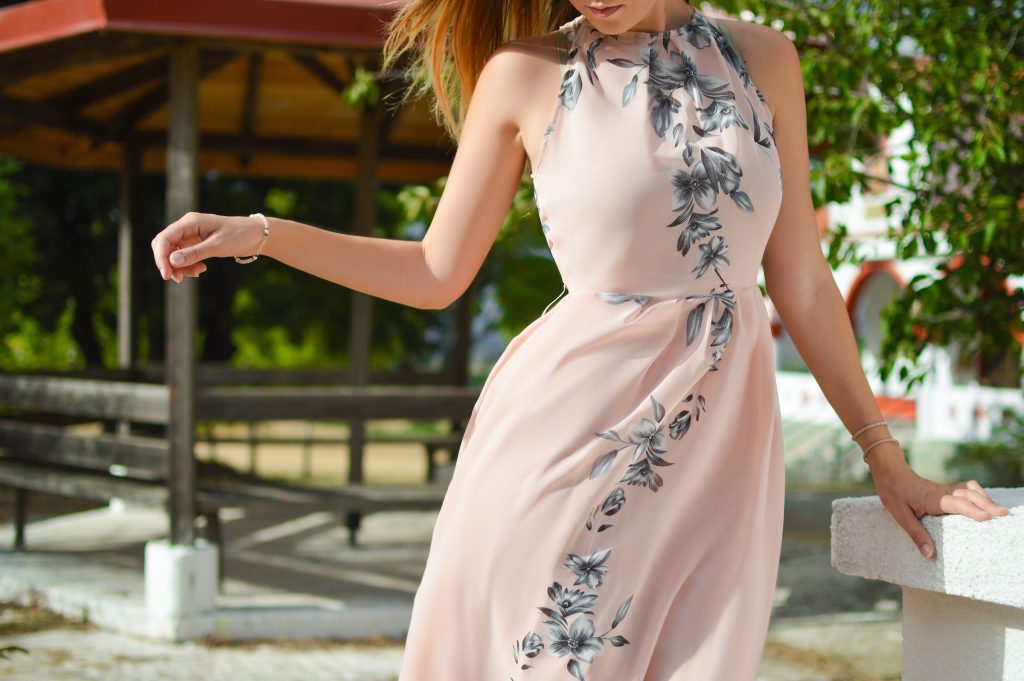 12. Fishtail Dress
A fishtail or mermaid dress is a glamorous choice for wedding events. The fit is tight from your waist to mid-thighs and a beautiful flare down to your feet.to look more beautiful, use vibrant colors and shimmering fabric for the fishtail dress.
13. Maysuri Suits
Maysuri is one of the best fabrics. Maysuri is used in royal families. This wedding season, dress up in a maysuri kurta shalwar and walk like a queen. Maysuri is usually available in silver, golden, and pastel shades.
14. Maxi Dress
Maxi is a long floor-touching dress made of various fabrics, such as chiffon velvet. It is the most famous silhouette because it makes you look sophisticated and elegant. Maxi is one of the best wedding party wear dresses in Pakistan. Use pastel pink, maroon, green, and vibrant colors.
Also Read: Types of Primers – Which Ones Are The Best Match For You?
15. Velvet Shawl
To complete your outfit, consider adding a beautifully embroidered velvet shawl, which is both practical and fashionable.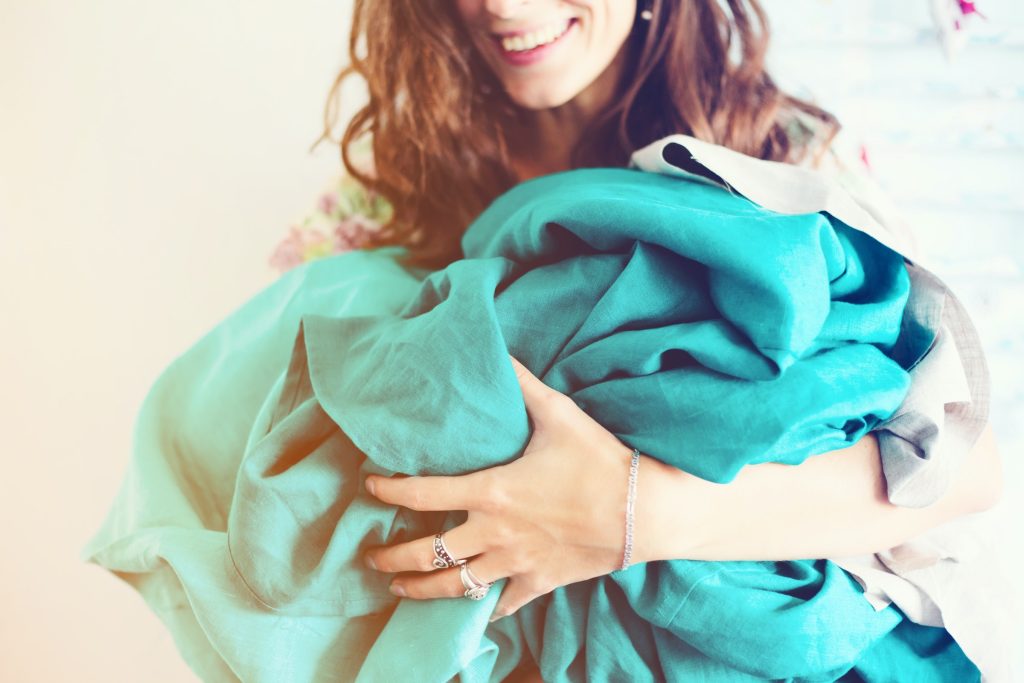 New Design Wedding Party Wear Dress for Men
1. Brocade Sherwani
For men, a brocade sherwani with intricate embroidery and matching churidar pajamas or straight-cut pants is a classic option. Wear and feel like a nawab.
2. Waistcoat and Kurta
A waistcoat paired with a kurta and churidar is a stylish and traditional choice for men attending Pakistani weddings.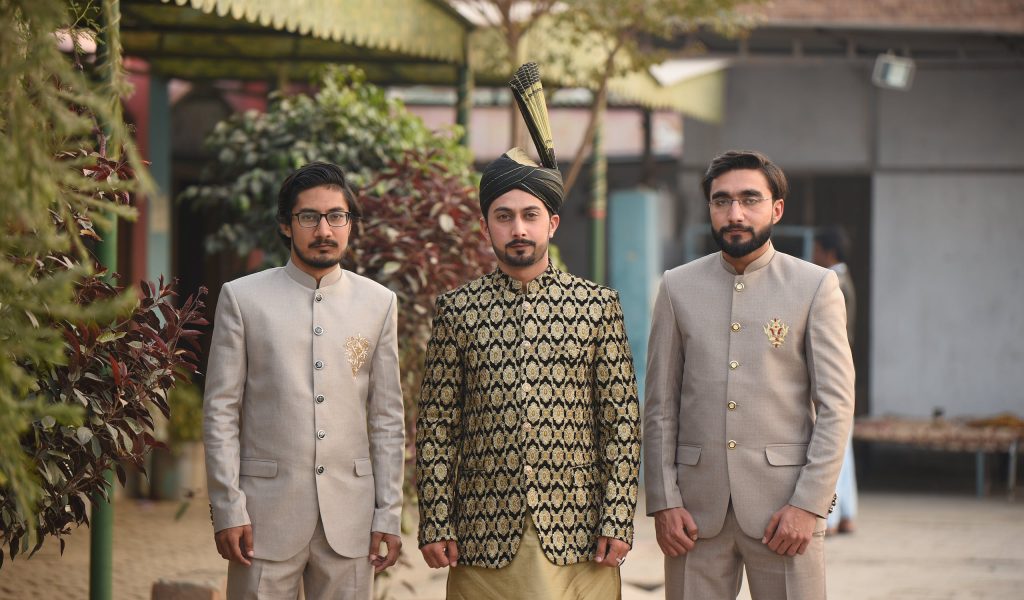 3. Shalwar Suit with Shawl
A shalwar suit with a shawl will give you an elegant look and leave you all in love with your dashing look.
4. Jodhpuri Suit
A Jodhpuri suit with its separate jacket and trousers is a stylish alternative to the classic sherwani.
5. Formal Suit
Formal pants and a coat are the most appreciated attire for men at the wedding. Dark colors are perfect for the evening and light for daytime events. Pair up with accessories like a matching tie, tie pin, and belt.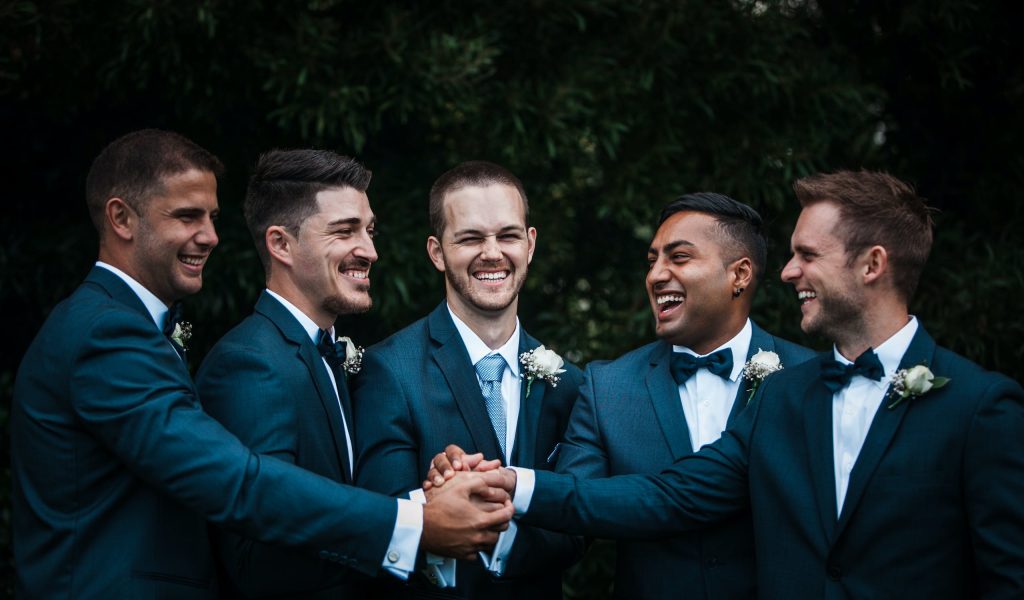 Conclusion
When selecting your wedding party wear dress in Pakistan, make sure to consider these beautiful wedding party dresses in 2023. Keep in mind the specific event, location, and season to choose the most appropriate outfit because the way you dress up is the expression of your personality. So make a beautiful wedding dress for you and make this wedding season full of joy and happy memories.