Martin Braithwaite, FC Barcelona's latest signing, is raising a lot of eyebrows. The signing was after the winter transfer market had ended. An injury to Ousmane Dembele resulted in La Liga granting special privilege to Barcelona to sign an emergency player. It was hard to predict who Barcelona would sign. When the signing of Braithwaite was confirmed, it certainly questioned Barcelona's approach in the transfer market.
There is no doubt that FC Barcelona's performance in the transfer market is not as it should be. Most of their signings reflect ill-planning or poor decision making. All the while, Barcelona fans & former players argue that the Club should give more preference to La Masia players instead of simply buying players. Nevertheless, in recent years, the Club has made some pretty strange choices.
Before discussing the Club's top 10 weirdest signings since 2010, let us take a look at Martin Braithwaite.
[expander_maker id="1″ more="Read more"]
Who is Martin Braithwaite?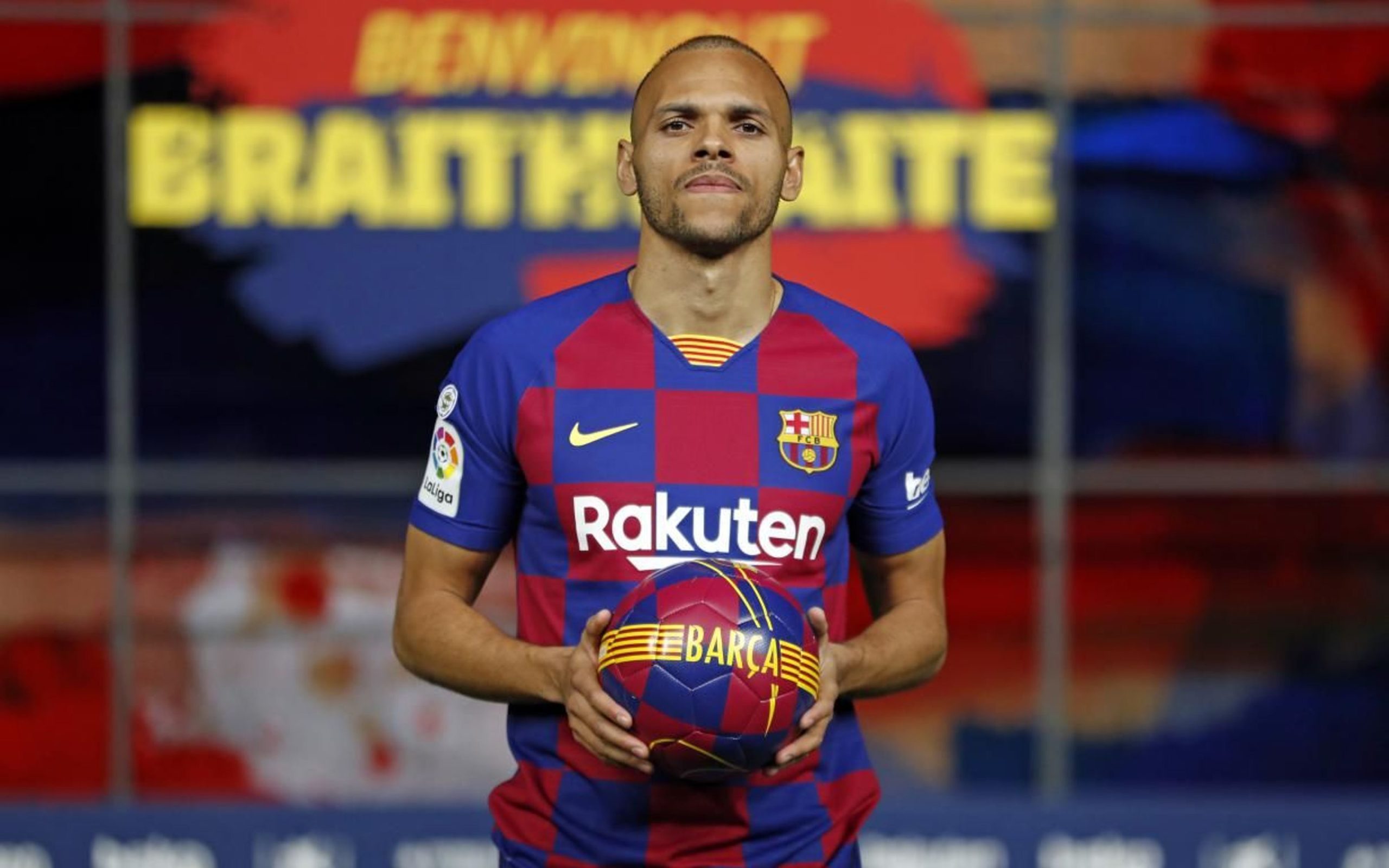 Before signing with Barcelona, Martin Braithwaite was relatively unknown. He is 28 years old & played for CD Leganés before Barcelona triggered his release clause of € 18 million. At Leganés, he managed 6 goals in 24 matches. Before that, he was playing with Middlesbrough in the Championship, where he managed 8 goals in 2 seasons.
Despite the ridicule & lack of experience playing at a club of FC Barcelona's level, his debut was quite exquisite. That's surprising given the player's horrendous skills at his unveiling at an empty Camp Nou stadium. Coming on as a substitute in the 72nd minute, he managed two assists. It remains to be seen whether it was simply luck or a reflection of his true abilities. Nevertheless, there is no doubt that this is one of Catalan's most weirdest signings.
Real Madrid fans will be hoping that the player proves to be another flop signing with the LaLiga race neck to neck & El Clásico quickly approaching. FC Barca are at the top of the La Liga table right now with Real Madrid in second.
Now, let us discuss Barcelona's other top 10 weirdest signings since 2010.
Yerry Mina (2018)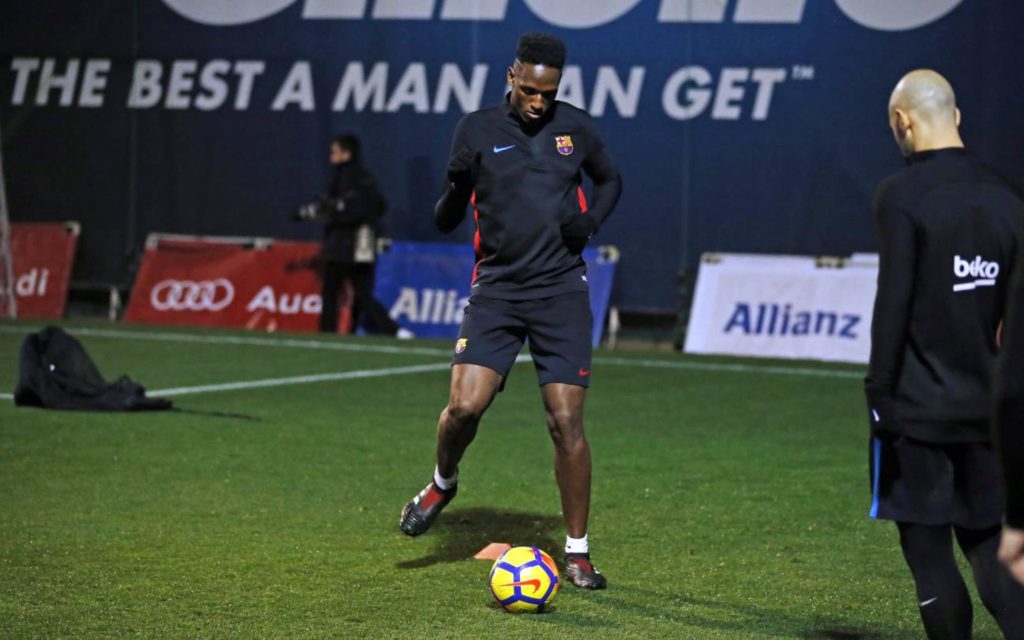 On 11th January 2018, Barcelona signed the player for €11.8 million after reaching an agreement with Palmeiras. The contract was till 30 June 2023. Despite having no experience playing in Europe, such a signing seems unjustifiable. Likewise, the length of the contract is equally perplexing. Needless to say, Mina was sold to Everton on 8th August of the same year.
Paulinho (2017)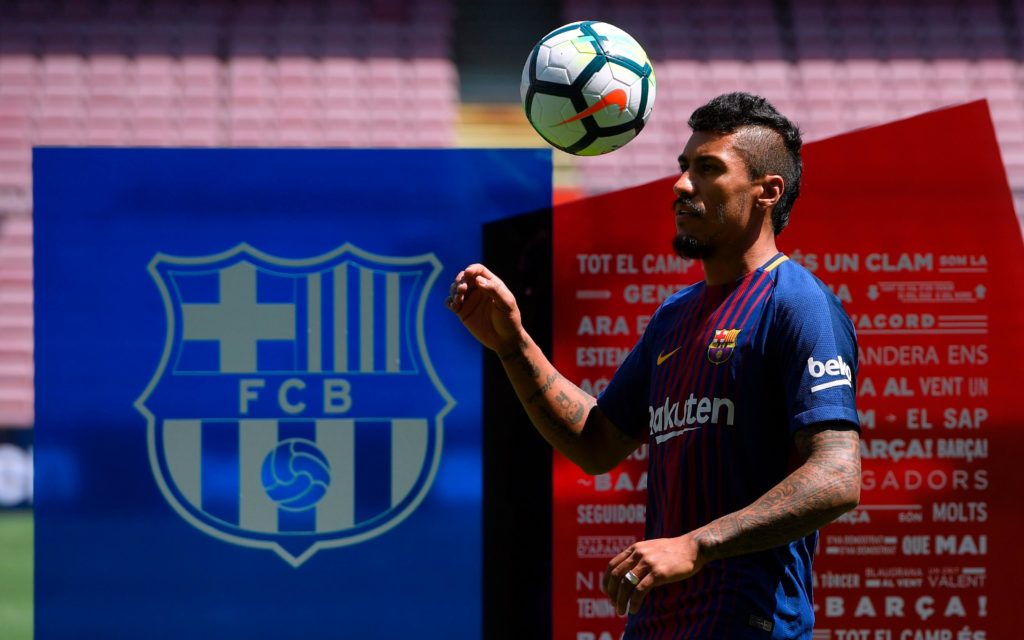 A player who is enjoying the last few years of his career in China is not usually associated with Barcelona. However, Barcelona thought otherwise and signed him for €40 million in 2017. Despite the criticism, Paulinho played a crucial role in Barcelona's domestic double that season. His consistent performance and goals earned him the status of a regular starter. After the end of the season, the player was back in China. Paulinho was definitely a weird signing but not a flop one!
Thomas Vermaelen (2014)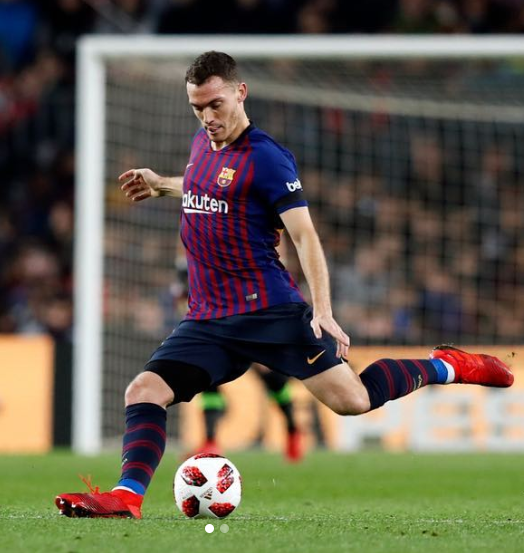 A player who signed in August 2014 made his debut in May 2015 due to injuries. At Arsenal, he was named the captain only to be dropped from the team afterwards due to poor performances. Despite it, Barcelona decided to sign the player. However, injuries plagued the Belgian's stay at Barcelona. His loan to Roma was also not successful. Barcelona finally sold him to Vissel Kobe in July 2019.
Douglas (2014)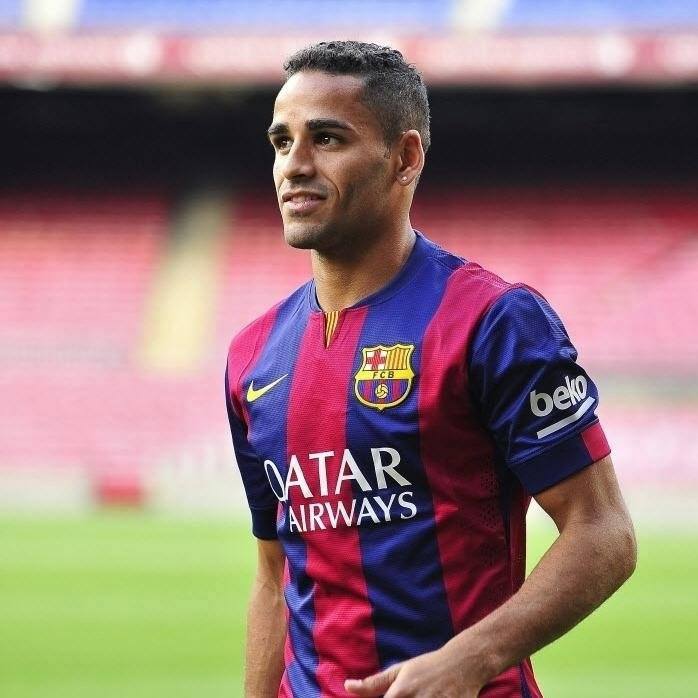 This player was not a first-choice player at Sao Paulo before Barcelona decided to sign him. His poor performance made him a 3rd choice player behind Dani Alves and Martin Montoya. He played only three league matches in 2 seasons & was mostly used in the Copa Del Rey. Since 2016, the player was mostly out on loan.
Arda Turan (2015)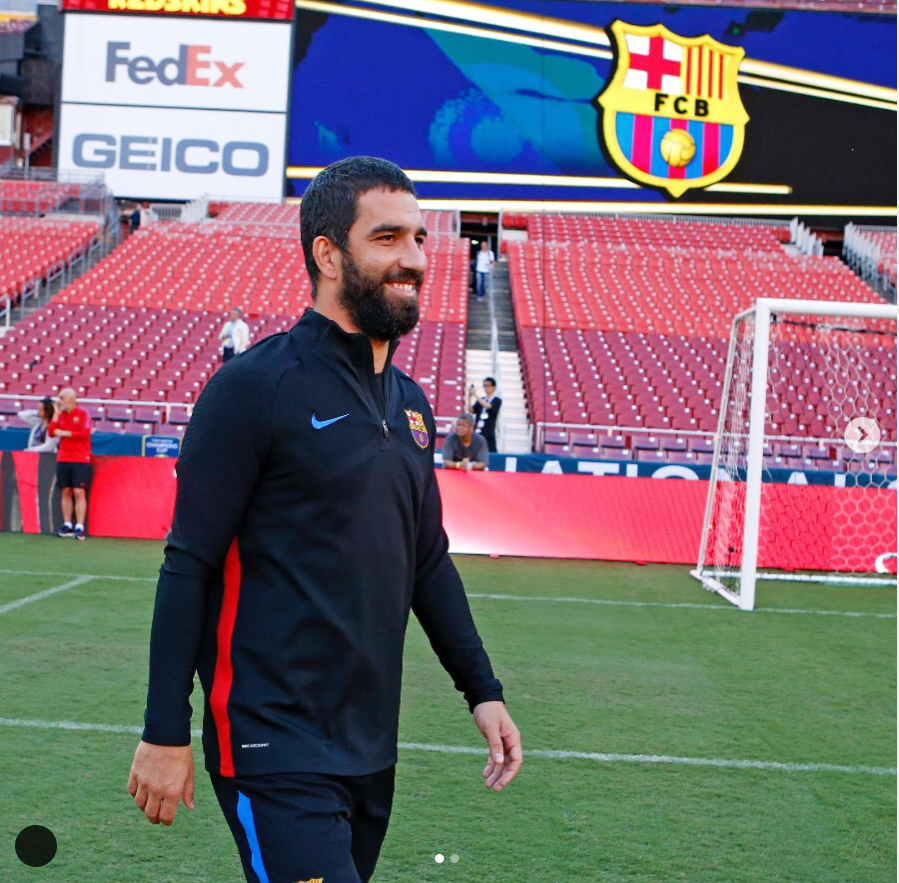 Due to FC Barcelona's transfer ban, Turan made his debut in January 2016. Turan scored a hattrick against Borussia Mönchengladbach in the Champions League, becoming the 6th Barcelona player to do so. In the 2017-18 season, he did not play a single game before eventually going out on loan to Turkish club İstanbul Başakşehir. However, disciplinary problems resulted in the loan ending 6 months early.
Gerard Deulofeu (2017)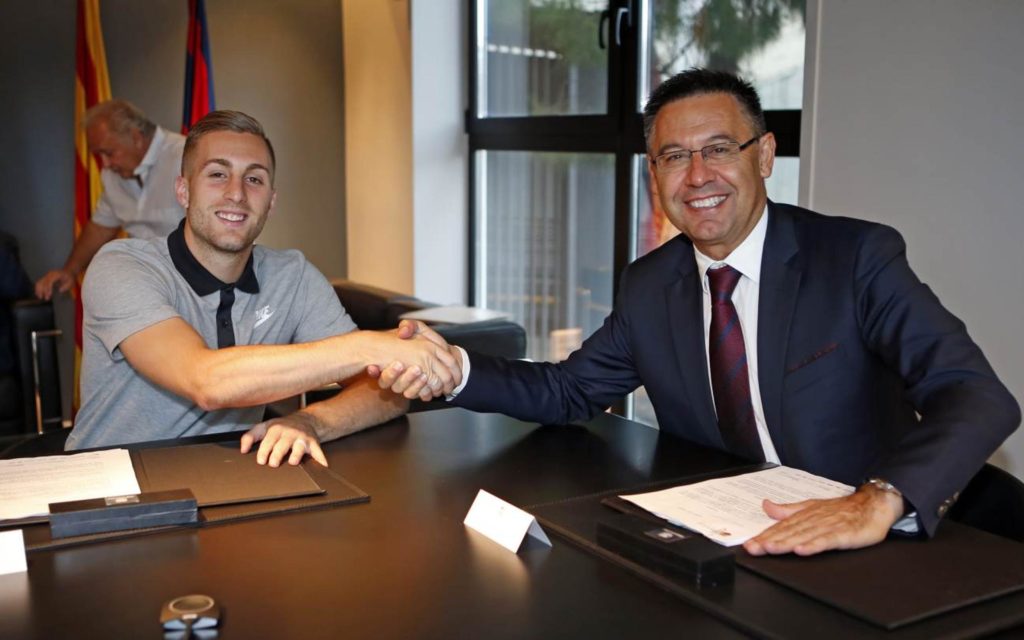 Barcelona signed him to the first team in May 2013 on a four-year contract. In July 2013, Everton signed him on a season-long loan. He was loaned to Sevilla in the next season where he continued his poor performances. Everton bought him in 2015, before Barcelona activated the buyback clause in 2017. After managing just 2 goals in 17 appearances, he was loaned to Watford before making it a permanent transfer.
Alex Song (2012)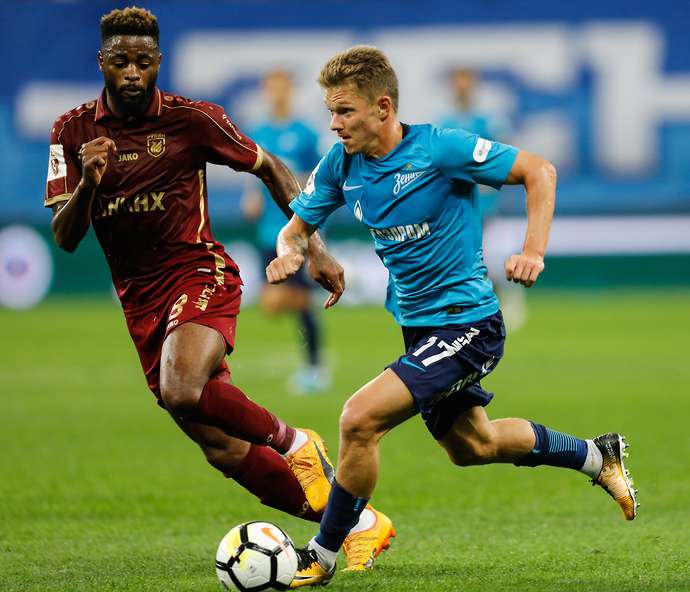 There is no denying that Arsenal had very classy players back then. But Barcelona decided that Song was the wiser choice out of all the Arsenal squad. They signed him on a 5-year deal, which only lasted 2 seasons. In his first season, he managed to play 20 games. In 2014, he was loaned to West Ham before being sold to Rubin Kazan in 2016.
Jeremy Mathieu (2014)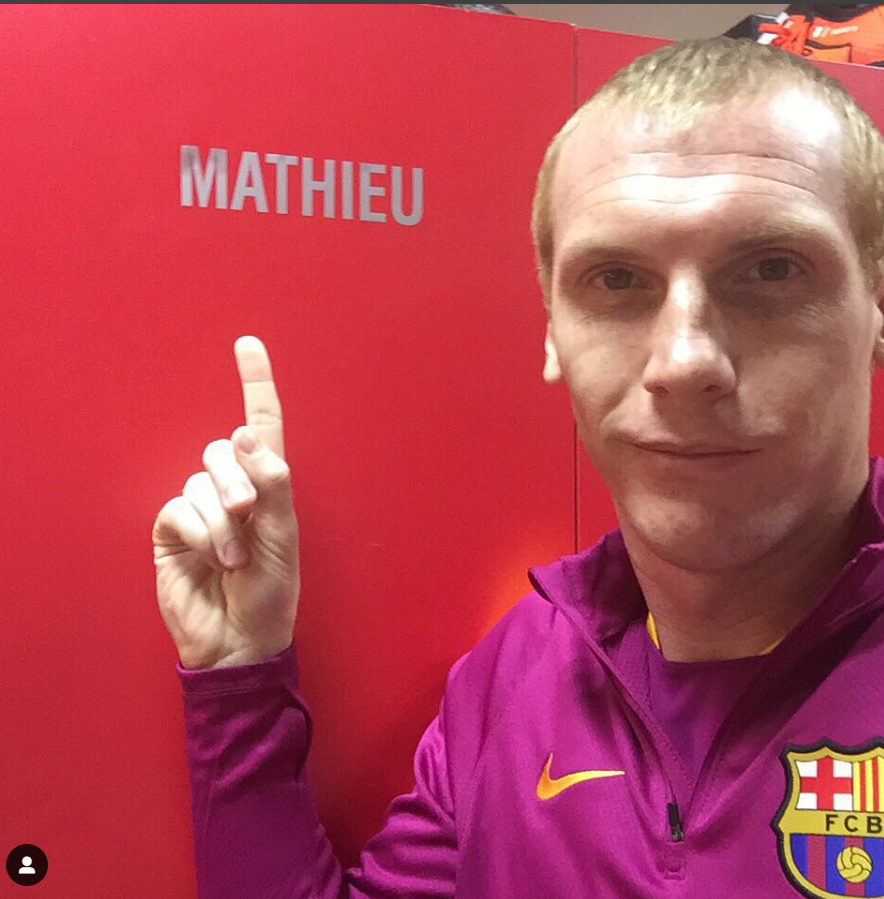 Mathieu was certainly a weird choice considering that he was already 31 when Barcelona signed him. Nevertheless, like Paulinho, it is hard to call this signing a failure. Mathieu played 41 games in his first season, and 34 in his second. In 2017, he signed with Sporting CP on a free transfer.
Malcom (2018)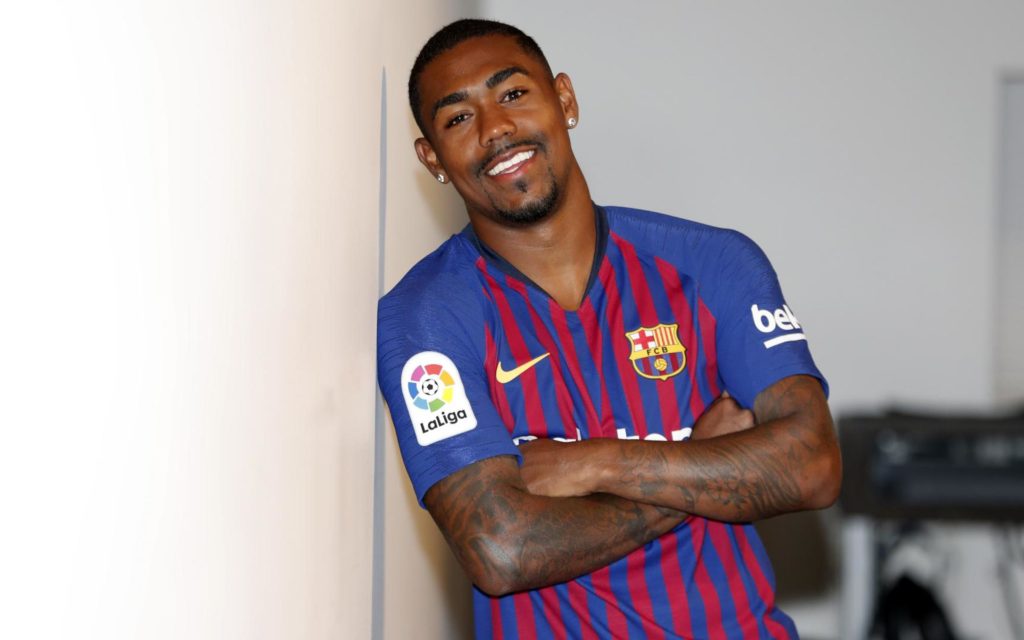 Roma were favourite's to sign Malcom. Fans were waiting at the airport for the player's arrival until Barcelona signed him. Roma certainly dodged a bullet. The player managed to score 1 goal in 15 league matches. However, his most vital goal came against Real Madrid in a 1-1 draw of a Copa Del Rey semi-final first leg match. Next season, Zenit Saint Petersburg signed the player on a 5-year deal.
Aleix Vidal (2015)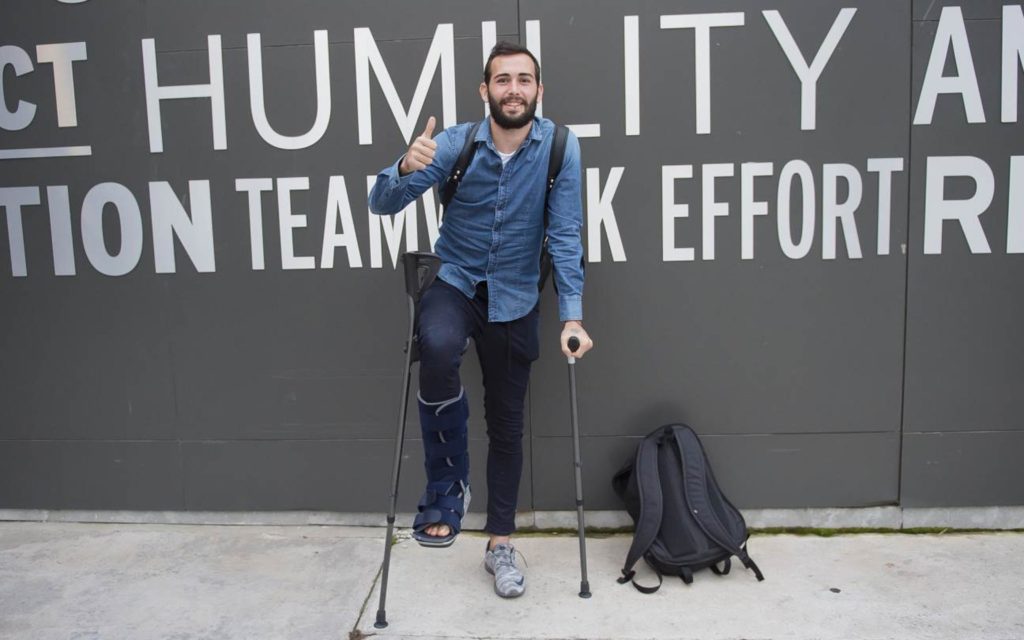 Barcelona signed this player in 2015 from Sevilla. But due to the transfer ban, he made his debut in 2016. He played 30 times in 3 campaigns before signing back with Sevilla. Surprisingly, Sevilla paid half the price of what Barcelona paid for him in 2015. Unfortunately, he did not find his form in Sevilla and was loaned out to Alavés in 2019 for a season.
[/expander_maker]