If you are here today, you would totally agree with us on the fact that SEO is the buzzword of the digital world. There is just so much hype about it around and the hype is quite justified because at the end of the day, your site's ranking is all that matters.
For those who do not know, SEO stands for Search Engine Optimization. SEO is simply a means of getting free & organic traffic to your website. When you optimize your site for search engines, that is when you get the results you want.
There are two things that make "SEO" difficult. First is the competition in the market between different businesses/websites. Secondly, "SEO" keeps changing. Google regularly updates it search algorithms. The latter one is a bigger problem for marketers. But they do not have a choice and they have to follow the trends just as they are.
No matter who you are, no matter what your business is, your sole focus should be the "SEO" of your site. It matters so much because once you start appearing on top of the search engines, you quickly start climbing the ladder to success.
By now, one thing is established pretty well, that you cannot escape SEO. Therefore, now let us talk about the changing SEO trends of 2020. These trends are noteworthy especially if you are struggling with your site's ranking and the traffic that you are getting.
[expander_maker id="1″ more="Read more"]
1. Long Tail Keywords Are Now More Important
The use of keywords on web pages is now changing. Your SEO is based on these keywords which is why you need to invest more time in it now. A changing trend in keyword research is the incorporation of long tail keywords.
This example will clear your confusion about long tail keywords. People do not simply search for 'smart watch' or 'best smart watch any longer'. Instead, they search as 'best watch under $500' or 'smart watch with the best features'. Therefore, your keyword strategy must now focus on long tail keywords.
By doing so, you will witness an increase in your website traffic. More importantly, these visitors are more inclined towards buying a product/service. After all, if a person searching for 'best watch under $500' finds a product on your website, they will likely end up buying it.
Hence, you must pay extra attention to them. Find the keywords that will bring more clicks than searches! That is where you win the SEO game, at least from the keyword perspective. Also, there is less competition as most people still rank on keywords like 'best watches'. Therefore, by focusing on long tail keywords, you are guaranteed little competition.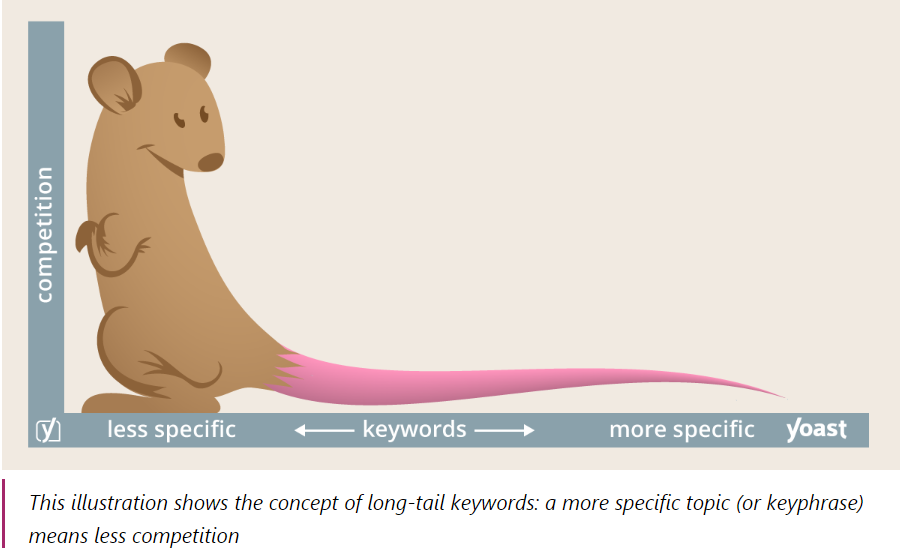 2. Content Quality Will Matter More
Content was, is and will always be the king in the digital world. Every single digital marketing company now knows how important the production of quality content is. There used to be a time when people focused all and all on the quantity of their site's content. They produced content and then stuffed it with keywords, but that strategy no longer works.
Now you have to invest proper time and energy into creating quality content that works wonders for your site. The more engaging your content will be, the more traffic you will get! Also, make sure that the content is not just good in quality but quantity as well. No one likes to read a 300- or 400-word article. Search engines even more so!
3. Voice Search Optimization (VSEO) Now Dominates
One of the biggest SEO 2020 trends is voice search optimization. The reason behind this trend is the introduction of new voice technologies. Whether you like it or not, you have to optimize your website for voice search because that's the need of the hour. It was predicted that by 2020, more than 50% of online searches will be voice searches. And guess what?
The prediction was quite right! It all makes sense because technically with voice search, literally anyone can access the internet. For example, if a user is blind or if he cannot use the screen for some reason, all he has to do now is to speak and ask a question. Once he does that, Google instantly replies and that makes things easier for everyone.
4. Featured Snippets
Surprisingly, features snippets are now responsible for more than 50 per cent clicks from Google. If you do not know about featured snippets, there is no cause for worry. They are simply are the links or tabs which are appearing on top of the Search Engine Page Results (SERPs).
They are above the 1st organic result. Hence, pay extra special attention to them. To be featured on snippets, try to give quality answers to commonly asked questions.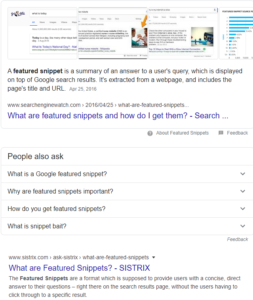 5.     Video Content Is Crucial
Visuals matter the most. There is absolutely no doubt about it. But when it comes to the war between images and videos, well, videos are more important. Your video content needs to be so strong that it helps you conquer the internet.
In other words, video marketing is the biggest SEO trend of all time and you should now start working on creating engaging videos because this is what Google wants from you. One way is by adding adding keywords in a video's title or description.
6.     Bounce Rate
The bounce rate was merely a statistic before. Now, it is vital to your website's SEO strategy. It is understood that search engines will soon start lending more preference to the bounce rate in their search algorithm. Therefore, make sure that the content is engaging & your users are inclined to stay on the website longer. Bounce rate is the percentage of how many visitors leave your website after viewing a single page only.
Final Thoughts
These are some of the most important trends of SEO that we thought you should know. No matter what it is, with consistent efforts, you will end up with great results. It is just that you have to work in accordance with what Google wants. Just keep checking up on Google for latest updates in the Search Algorithm to stay ahead of competition when it comes to SEO trends.
[/expander_maker]