Want to power your WordPress website with the right tool that can lead your business on the right path of success? Look no further! A useful WordPress plugin can help you build a skyrocket the progress of your online business. But, there are over 54,000+ WordPress plugins to choose from. This makes it much overwhelming for newbies to get their hands on the right plugin to help their WordPress shop grow.
In this article, we have culled down a curated list of the best WordPress plugins for websites in 2019.
If you're looking for a WP plugin that will enable you to create and organize numerous contact forms, use reCaptcha confirmation and prompt filtration of all the spam submission with Akismet, then Contact Form 7 is what you need to install.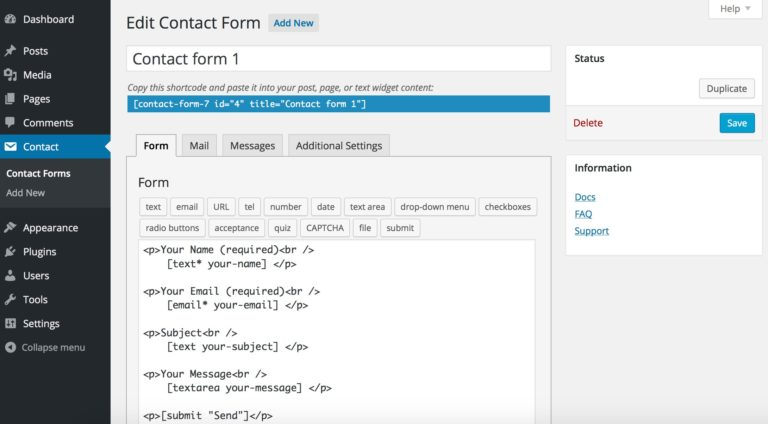 This simple WordPress shop plugin enables you to evade all the additional codings. This will allow you to create and publish contact forms quickly and will result in users, flooding in your inbox.
The reasons this WP plugin tops our list are that it has over 5 million active installations, 1,100 five star reviews, and comes at no price. Yes, Contact Form 7 is absolutely FREE.
When it comes to on-page SEO, few WP plugins stand out and spark a candle to the efficiency and functionality of Yoast SEO. Once you have done the necessary keyword research, this Yoast plugin takes you to an easy step-by-step process of optimizing your on-page content for the search engine giants.
©Copyright Humari News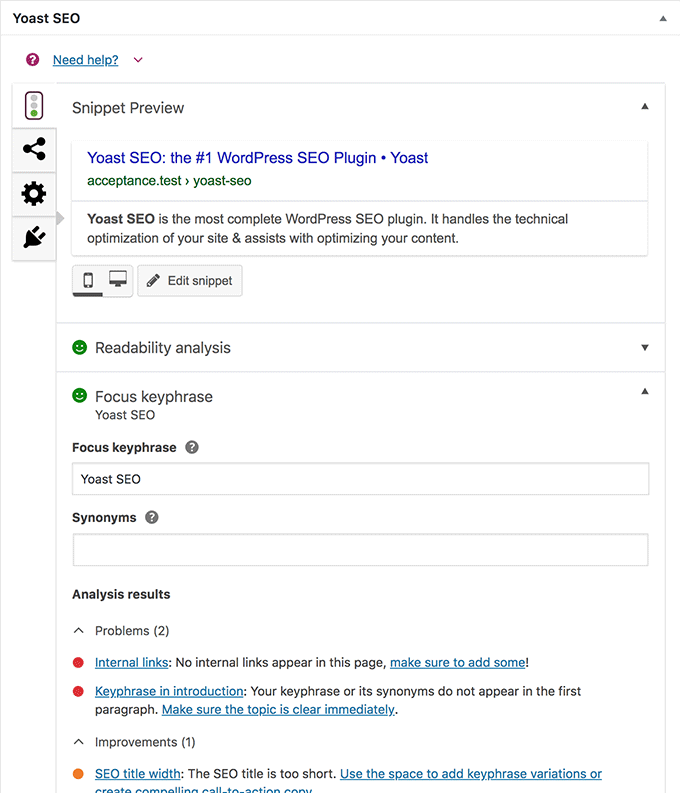 Everything from keyword density to the optimization of your title, heading tags, to overall readability and metadata, Yoast SEO takes care of your result-driven optimization. And it goes without saying that you don't need to be well-acquainted with basics, any commoner or newbie can do it easily with Yoast SEO.
It comes in both FREE and premium version. If you install Yoast premium plugin, you will have some more advanced features that would help you boost your optimization.
If you are concerned about the security of your WordPress shop, you need to install Akismet Anti-Spam plugin. This plugin will help you keep the scammers at bay and maintain the credibility of your website in the long run. Akismet Anti-Spam is developed by the same genius team that is behind WordPress. Now you can imagine how useful this plugin would be.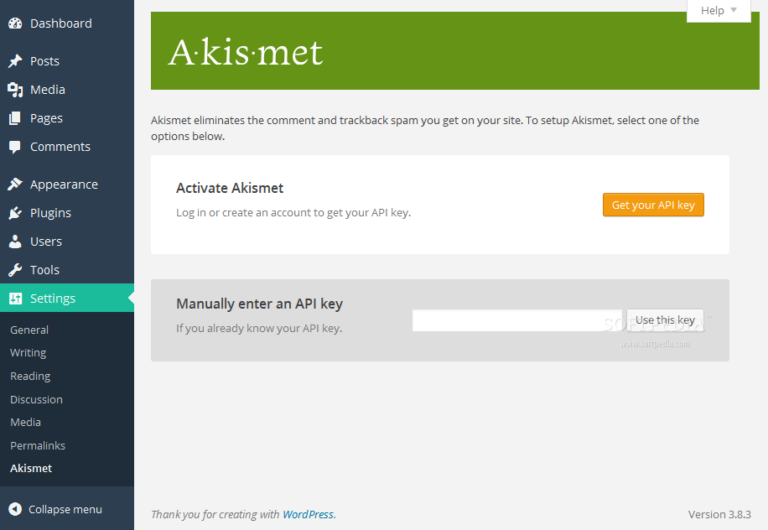 This plugin works by filtering each and every comment on all your web pages, providing you with a status history of all the comments. This way, you will be able to determine which comments are marked spam by Akismet or the moderator.
You also can see the number of allowed comments for each user. Moreover, it will enable you to look at the URLs in the comment and remove any less useful links. The kicker? Akismet comes FREE to install. However, it has a premium version with better features to offer you a more robust service.
WooCommerce is no new in eCommerce space. It is the all-rounder open source eCommerce platform for WordPress webmasters. With a blossoming array of features, various extensions, and customizations created into the platform, WooCommerce makes business on your WordPress shop no less than a breeze.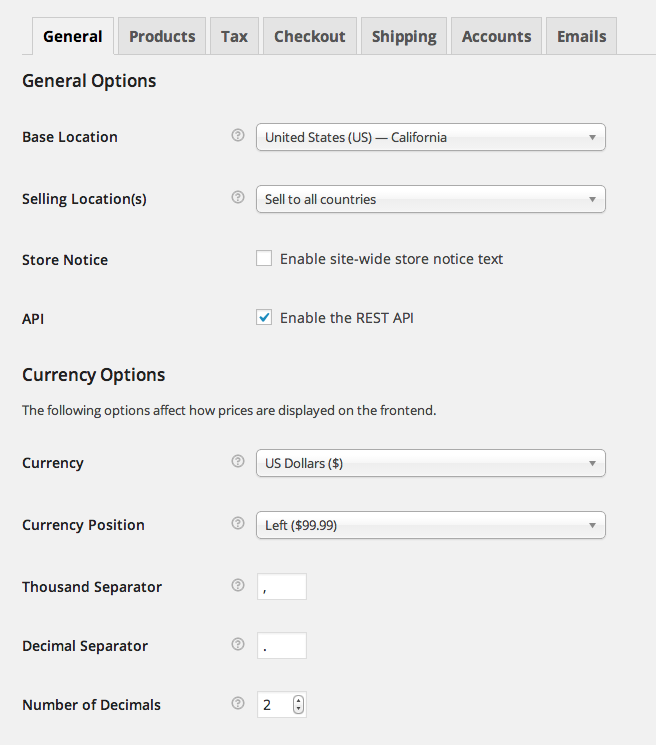 From its plenty of aesthetic and customizable themes to the capability to sell any product to the numerous customer conversion optimization tools; you'll be hard-pressed to spot a single plugin that can equate with WooCommerce in terms of usability or price. Its price is $12.95/month for its most superior package.
Creating the content on the backend of WordPress often leads to a few complexities. So, if you are the one who is unable to locate any button or feature on the Visual Editor toolbar, TinyMCE Advanced comes in handy for you. This easy and free to use WP plugin enables you to add, rearrange and remove the buttons on the Visual Editor toolbar, proffering you the ability to set up to four rows of buttons. These buttons include font family, font size, text/background colors, tables, etc.
With just a click of a button, TinyMCE enables you to streamline and simplify your WP experience drastically. This means that you can focus more on what is more important and leave all of the hassles of button searching for this plugin.
With the rapid increase in cyber-attacks and website hacking in 2018, website security has become more crucial than ever before.Coming in both free and premium version WordFence Security provides you with easy access to the affluence of tools including:
WordPress core file integrity confirmation and repair.
Virus, malware, and backdoor scanning.
A firewall that incorporates the rate limit preventing fake Google crawlers, IP whitelisting, and IP address blocking.
The real-time website traffic that involves Google Crawlers, RSS feed readers, and all other bots and crawlers. (Google Analytics does not show this data.)
Email notifications of warnings and crucial issues.
Protection of brute force hacking
And a whole lot more.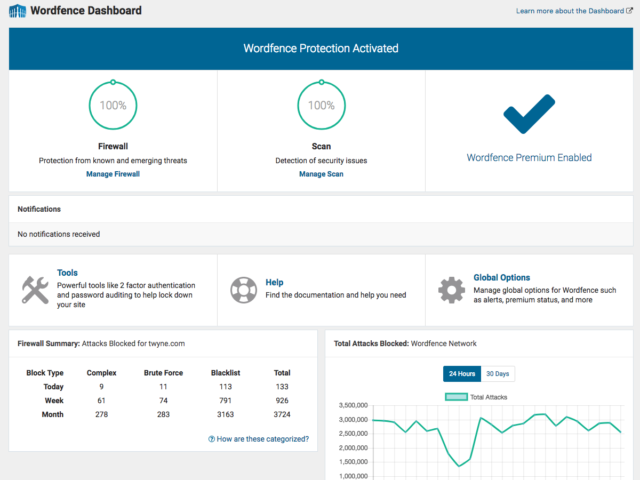 If you are concerned about the integrity and security of your WordPress store, WordFence Security will allow you to take it easy and know that your site security is in safe hands.
Yet another serviceable SEO plugin for WordPress, Google XML Sitemaps benefits search engines such as Google, Yahoo, and Bing to better index your site with a special XML sitemap.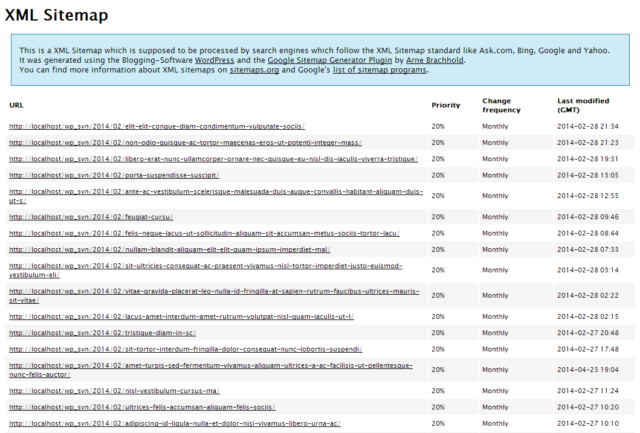 Once you install and enable the plugin, it will itself create an XML sitemap. This leverages search engine bots to see, crawl, and index your websites. By doing this, you can have good rankings and some extra SEO flavors in the long-run.
In 2019, the load-time of your business website is everything. And with WP Super Cache, you can instantly and painlessly boost your website's speed. This free and straightforward plugin creates static HTML files from your active WordPress website, meaning that the webserver will utilize that file instead of processing the more substantial (and slower) PHP scripts.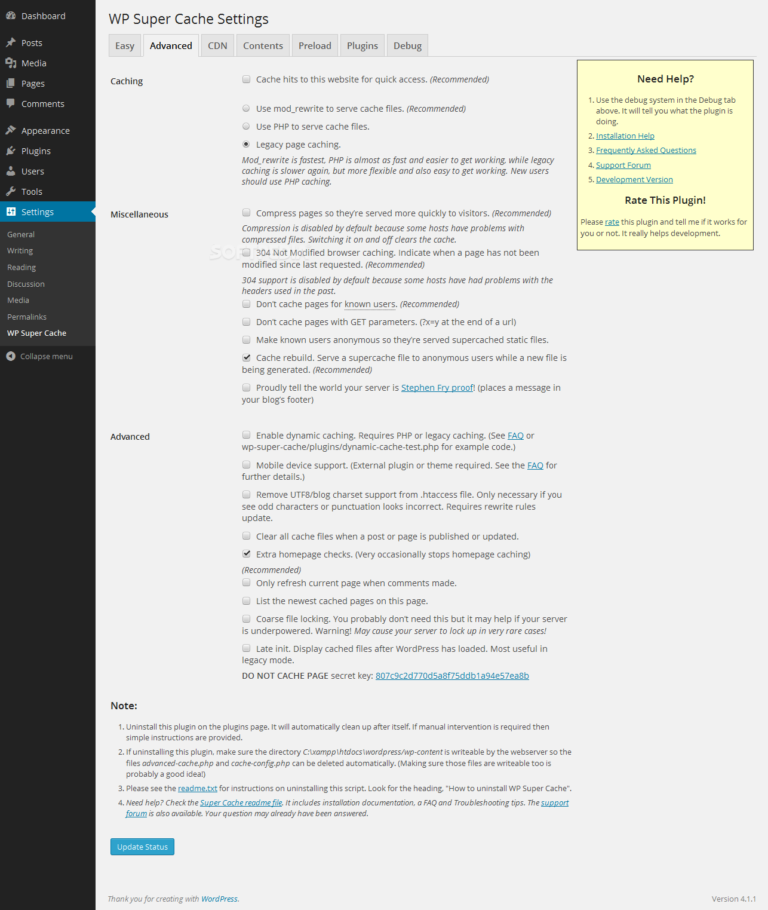 With its low price tag and efficiency of configuration, WP Super Cache is a quintessential plugin for any webmaster seeking to increase their website speed and leverage all of the advantages that come with it.
Looking to track the real-time traffic stats of your website? That too, without signing into and trying to navigate the labyrinthine Google Analytics website? This Google Analytics Dashboard For WP is what you should install right away.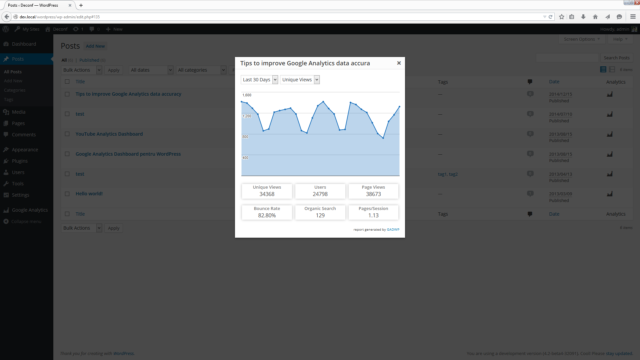 This plugin not only lets you monitor the real-time traffic details and acquisition channels but also the:
Organic searches, sessions, bounce rate analytics, and page view stats.
Referrers, keywords, Locations, pages, 404 errors analytics details.
Social networks, traffic channels, traffic mediums, search engines, analytics stats.
Device sections, web browsers, OSs, screen resolutions, mobile companies analytics stats.
And what comes as a cherry on top is that it comes FREE for both personal and commercial use. So you have nothing to lose here.
Nothing is more annoying for the typical webmaster than the chance of losing all of their efforts and content because of a faulty update or random coding fluke. Favorably, with UpdraftPlus WordPress Backup, the world's highest-rated (2,400+ five-star reviews) backup plugin, all those fears can now be a thing of the past.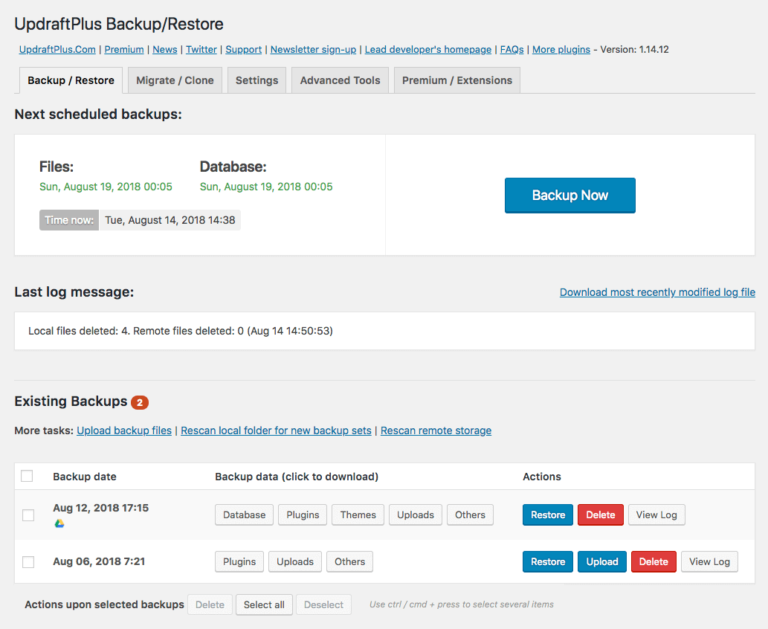 All you need to do is to click on 'Install button' and voila! Rest of your data will be backed up into the cloud in no time. All you have to do is click 'install' and rest easy as all of your data is seamlessly backed up into the cloud
.