Taking immediate control of your thoughts and emotions is the key to living a fearless life. A life which is full of happiness, joy, satisfaction, and one hundred percent control. It is attainable only through this 13 Hours Thought Mastery Program.
Hey, I'm Nawaz Akram, I'll introduce myself in just a moment. But right now, I want you to know the secrets that I'm sharing with you today. I know you've been through a lot of motivational content to keep yourself up all the time. But this motivation does not last for more than a day or two.
So what's the solution for it?
[expander_maker id="1″ more="Read more"]
Here's the process that creates a long-lasting change. A change at the deep subconscious level of your mind. How? By making you able to take immediate control of your emotions and thoughts. Take full charge of your life. Remove all the negative thoughts, negative emotions, limiting beliefs and your internal conflicts. That too, in just 13 hours without even leaving the comfort of your home.
Ali used to be a Batch topper of his department at his university. But due to various issues, he developed extreme stress and depression. He developed a fear that he wouldn't be able to pass the exams this time. But when he talked to me and I took him through this 13 Hours Thought Mastery Program. BOOM….!
His life completely changed. He is back on his High-Performance track and he topped again in his entire batch.
So, if you had contacted me in your lows in the past, your life could have been entirely different now. The Real Problem is that you haven't been able to create a long-lasting change in your life from all the methods you've tried so far to keep yourself motivated.
But, It's not your fault…!
You may have been to different psychologists and counselors before, but they did not tell you the specific amount of time and resources you need to invest in yourself and how many times you have to go to them for coaching sessions, as their process is extremely slow, for which you've been paying the cost.
Although it wasn't your mistake…!
Do you have negativity all around you that's affecting your mental health and life performance? It's the fault of people around you and the situations in your life! They are trying to feed more negativity in our minds. While old school therapists and psychologists are taking years to treat our issues.
I've introduced this simple and long-lasting change formula that can improve the mental health of really committed people like you in just 13 hours. You will not hear this from those old school therapists and counselors, But, people like you are already creating this instant positive change in their lives thanks to this "13 Hours Thought Mastery Program",
And becoming what I call 'New Empowered Beings'.
Just look at what happened with Hamza from Karachi. He rid himself of his panic attacks & nervous breakdowns. The panic attacks which he used to have for the past seven years gone in 13 hours. Imagine your mental health improving so soon. That's FIVE times QUICKER and LONG-LASTING as compared to that of traditional psychotherapy. No wonder, Hamza is enjoying a whole new Life NOW.
And now, instead of worrying about problems, his mind is reprogrammed to automatically focus on possibilities and solutions to those problems. I want you to know that the quality of your life cannot remain the same. It highly depends on the quality of your thoughts & internal emotional state i.e. your mental health.
The people and situations around you will continue to hurt you. If you don't know how to react in different situations and now you have the options to choose, Either let the people, past, and situations control your life, Or, Take charge of your Life and Create your own Future by Mastering your thoughts.
And for this,
You need to ACT RIGHT NOW!
The one who controls your thoughts controls your life, either it's you or someone else. Only those who Master their thoughts and Emotions will get the life they really want.
Most people will be left out!
That's why I urge you to get in RIGHT NOW!
Get Ahead of the crowd!
Once you master your own thoughts, you can influence anybody, anytime to do anything. Back in the past, I was an extremely angry person, like Anger was in my veins.
I would get triggered on very small issues and that has caused a lot of stress and depression in my life as I didn't have control over my thoughts and emotions. Other people were controlling me through my triggers. But then, there came a change in my life when I starting learning about how the mind works and how our thoughts and emotions control our lives.
And Finally,
I discovered this amazing set of tools and techniques to control and master my Thoughts and Emotions. And from then onwards
My Life has completely changed in every aspect.
That's the beauty of this process which I call "13 Hours Thought Mastery Program". You can also create this MASSIVE change in your Life! And because this process is so effective and powerful, You can become the best version of yourself in a very short period of time!
Look what happened to a student from Islamabad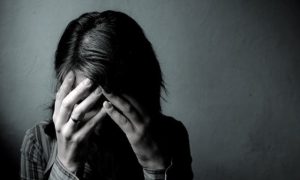 She had very low self-esteem, she was extremely depressed due to some uncontrollable situations in life, Her grades were continuously going down, And then, she went through this program of Mastering thoughts and Emotions. Today she's enjoying a very colorful and amazing life because her mind knows how to interpret the situations and how to respond.

She's a Champion Now!
What comes in your mind when you think of a Sun? What does it represent? I know you'll say Heat, Energy, Light, Power, Shine, Warmth and Brightness. But what will happen if some dark clouds come in front of the Sun and cover it completely? Obviously, All that power, shine, brightness, and light will be blocked by those clouds. Will these things be blocked forever?
Absolutely NOT!
Now, let's put your Mind in place of the Sun, What does your Mind represent? Doesn't it represent things like Power, Energy, Intelligence, Control, and Success, etc? But what if some dark clouds come in front of your mind and cover it? Its Power and intelligence will be blocked by those clouds. But Will these things be blocked forever or just until the clouds go away?
I know your answer by the way.
Let's see which clouds are blocking all the energy and capabilities of your mind and stopping you from performing at your Maximum Potential.
1: Negative Thinking
2: Negative Emotions
3: Limiting Beliefs
4: Internal Conflicts
My "Thirteen Hours Thought Mastery Program" starts by removing all the negative thoughts from your mind which is the Cloud 1. Removing this cloud will enable you to control your thoughts and change negative ones into positive ones automatically. Then, your Negative Emotions like Anger, Sadness, Fear, Guilt, and Betrayal will be removed, which will allow you to get yourself free from every kind of Stress, Depression, and Anxiety.
Hence, Cloud 2 will also go away.
After that, we will target your limiting beliefs. We will break them one by one to enable you to think big and explore new opportunities and possibilities.
So, Cloud 3 will be no more there.
Lastly, Cloud 4, the Internal conflicts of mind will resolve, i.e, you'll become aware of your higher purpose of doing anything and your decision power will improve and hence, You'll be taking more brave decisions than ever before and your life will take a Flight from there.
In the end, this "13 Hours Thought Mastery Program" will also provide you with the opportunity to break any of your bad habits either it's nail-biting, eating junk food or whatever.
So basically, This "13 Hours Thought Mastery Program" is going to be a MASSIVE blow in your life and it is going to help you in MASTERING YOUR LIFE.
Now, how can you get started?
Well, this "13 Hours Thought Mastery Program" is not for everyone. It's specifically designed for only those people who really want to Life NOW and they're ready to take MASSIVE ACTION.
So, If you're one of those very few committed beings, let me tell you what you're going to get in this program. It will be one on one Coaching Personal Program that will allow you to express yourself properly to me as I will be coaching you in this Program. Each and everything you tell about will be covered in this comprehensive journey of 13 Hours. Plus, you'll also get an option to contact me even after this Program if you need any kind of help in your life.
After this Program, You'll also get a free copy of my book "Dodge DENXIETY". It is a complete guideline to manage your Thoughts and Emotions. The book will play the role of Lifetime coach for you afterwards. Your loved ones and you will definitely see an improvement in your mental health. What others are saying about me as their Life Coach,
[expander_maker id="1″ more="Read more"]
"I was suffering from mental stress and depression because of some of my family problems. As I am a student and entrepreneur both, it was affecting my work and studies. Then I met Nawaz Akram Malik through the social media platform. He really helped me out how to solve my issues myself very effectively."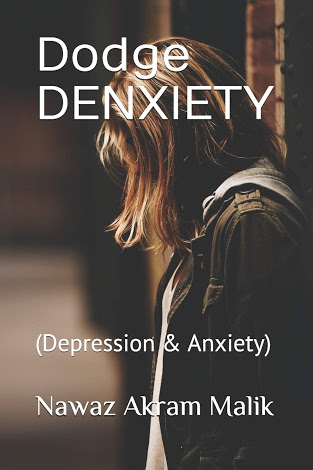 "I am a batch topper of my department at my university. Currently, suffering through a lot of stressful situations and I could not manage anything properly. I was hopeless that this time I won't maintain my position. I contacted Nawaz Akram as I found he facilitates in such kind of situations. It was such an amazing experience with him in sessions. Now, I can relieve myself from burdens and manage them smoothly!
I seriously recommend to all of you who have any kind of issue to contact him and hire him as your coach."
"I had been dealing with a lot of negative emotions that I didn't believe I could get off ever until I came across NLP coaching and had Nawaz coach me. Coaching with Nawaz has been a truly amazing experience for me and it helped me deal with my emotions in a much more positive and an empowered light".
The value you're getting in this Program worths over PKR 1 Million.
And if you go through this process with one hundred percent commitment and dedication, but you still don't get any results, You can get your total amount back! It's 100% Money Back Guarantee Program. The only condition for it to be successful is your pure commitment to CHANGE!
Taking Immediate Control of your Thoughts and Emotions is the key to living a Fearless Life. A life that's full of happiness, joy, satisfaction, prosperity, and one hundred percent control. It's only attainable through this "13 Hours Thought Mastery Program". And if you don't decide to act RIGHT NOW, you'll continue to suffer and feel more Negative, Depressed, and Anxious.
Fears will be controlling your decisions. Your mental health will suffer. Your life will continue to be disturbed and miserable. You see how you can Master your Thoughts and Emotions to create a new Empowering Life for you, just by my "13 Hours Thought Mastery Program". You saw how people joining this program are already living the life they really wanted to live.

Now it's time for a decision. The way I see it, you have three options.
Option #1:
Do absolutely nothing and stay exactly where you are right now. If you already have control over your Thoughts and Emotions and your life is going really good, Then maybe you don't need this "13 Hours Thought Mastery Program". But if you want to change something in your life, that leaves you with two other options.
Option #2:
Do it by yourself through motivational content. You can watch motivational videos or read articles that you probably have been doing to keep yourself positive and motivated. It will create a change in your life. But, that change is for a very short time, like for a week, day or sometimes it doesn't last even for one day. So, if you're willing to spend hours and hours every week to improve your mental health and to keep your Thoughts and Emotions in your control, then you might be able to pull it off!
Option #3:
Get into "13 Hours Thought Mastery Program". I'll facilitate you to create a long-lasting change in your life. I'll help you learn how to control your thoughts, emotions and improve your overall mental health. This Program will help you discover your Life Purpose and live by it.
And remove all of those four clouds from your mind to create a life you always wanted to live. Out of these three options, ask yourself, which one is going to be easier for you to see, there are two types of people in this world.
Those who only dream about having a fearless, empowering & happy Life without ever taking any action to make it happen. And those who are ready to take action when the opportunity presents itself.
Most people will tell you they want to be Fearless and in-charge of their Life. But we both know very few actually make it happen. It's the law of Human Nature, the classic tale of willful and wishful. Most people will keep dreaming. While the few who are actually serious about their lives will take ACTION.
Since you've watched my Presentation this far, I think you're one of the very few people I'm looking for. If I'm right and you're still with me, I'm ready to send you an email or a message to you with an appointment date and time for the first session. Lets improve your mental health together.

ONLY YOU CAN DECIDE!!!
For Registration,
Click here:
https://forms.gle/RSAvnK7dmv2EDjBB9
Contact us at
info@inertiaco.net
+923042376719
[/expander_maker]